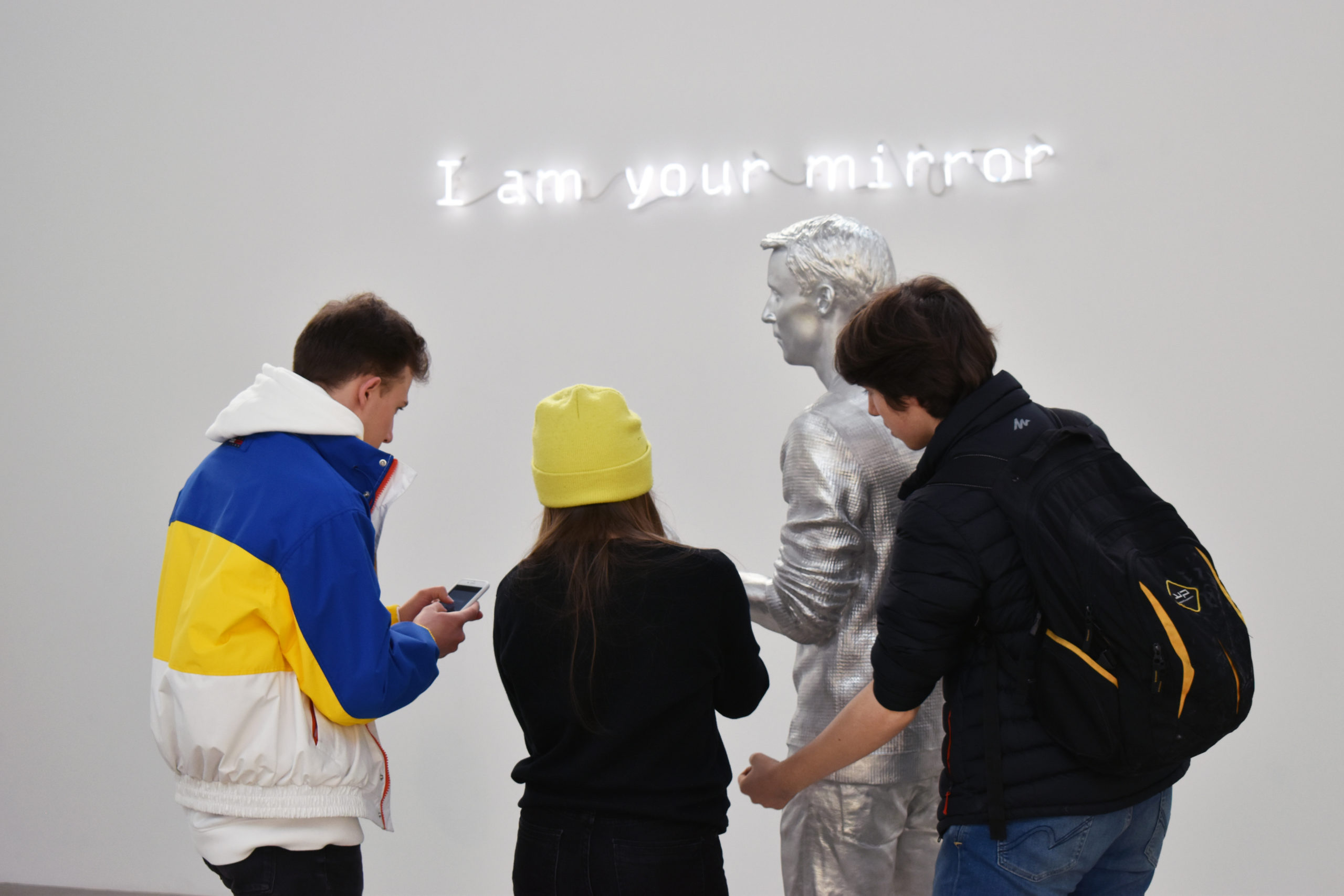 If you work in tourism, for a non-profit or works council, or if you are a stakeholder in education, the organisation of social activities or accessibility sector: we propose various group tours, guided tours and unaccompanied visits, of the FRAC or temporary exhibitions, carefully adapted to all visitors.
GUIDED TOURS / BEGELEIDE TOURS
Guided tours in English can be arranged to discover the exhibitions and the architecture of the Frac building.
Het hele jaar door kunnen rondleidingen en het Nederlands worden georganiseerd om de tentoonstellingen en de architectuur van het Frac-gebouw te ontdekken.
Booking / reservatie : groupes@fracgrandlarge-hdf.fr