THE SHADOW OF DAYS BY MARC-ANTOINE GARNIER
22.01.2022 — 13.03.2022
Frac Grand Large — Hauts-de-France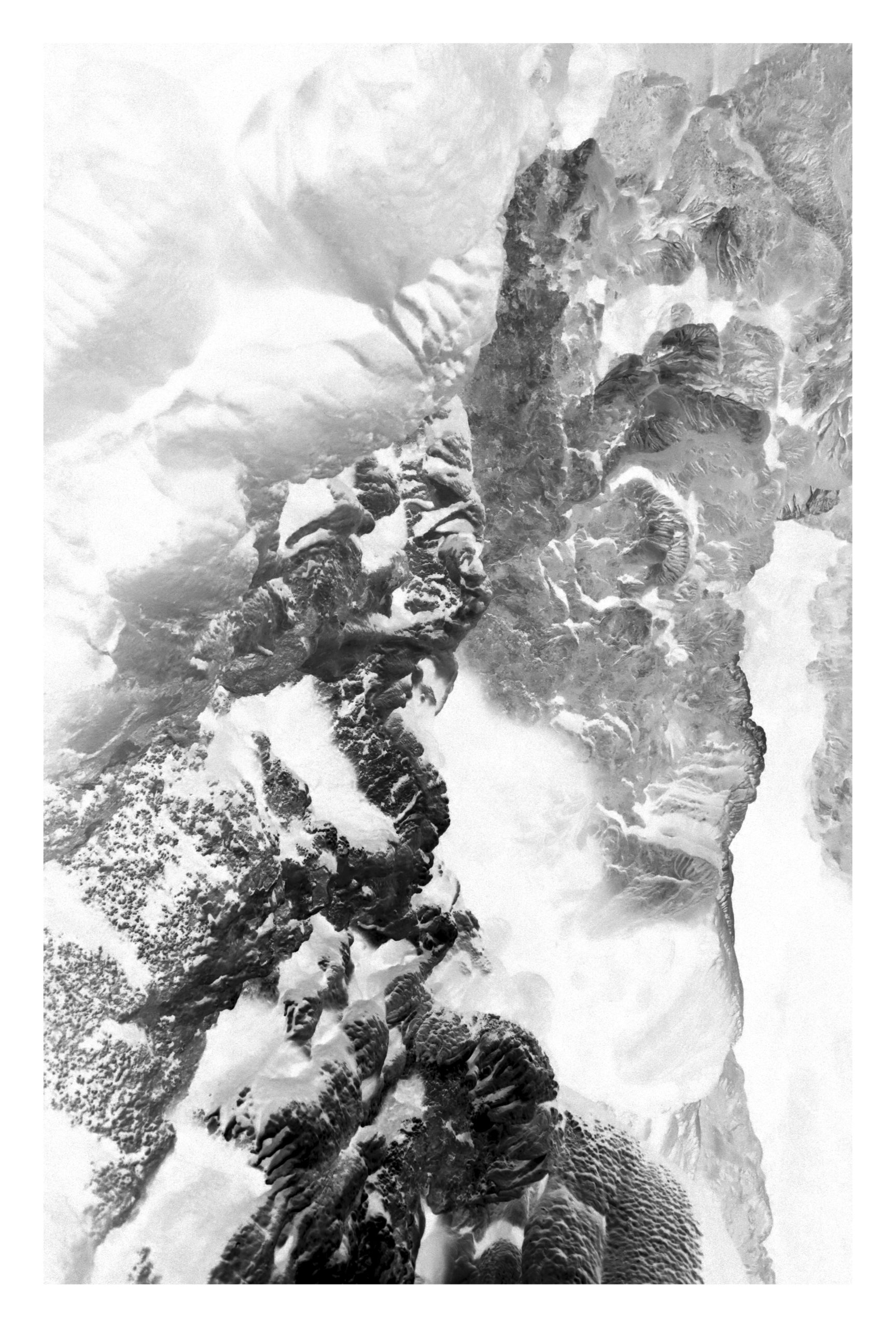 A graduate of the École supérieure d'art et design Le Havre-Rouen (2014), Marc-Antoine Garnier endeavors to show images through their materiality and allows us to better understand our relationship to time and space.
In the scope of his Archipel residency, Garnier explored the Opal Coast between Boulogne-sur-Mer and Calais, roaming through the coastal plains. Camera in hand, he first set out to soak up the ambiance, the colors and the light, translating the sensations radiating from their infinite variations. In this way, his photographs concentrate on detail: the paradoxical surface of water – both dense and opaque – the play in colors of the clouds in the sky or the softness of the stones. Special consideration for the print medium considerably intensifies his approach. He shapes paper through fragmentation (Crépuscule) [Twilight], folding (Pliages) [Foldings], laminating (Clair-obscur) [Light-Dark] or as self-standing volume (Colonnes) [Columns].
In his Le détail [The Detail] series, each photograph is cut apart using a hole punch to obtain dots, then meticulously reconstituted without the joints. The slight protrusion from the surface catches the light in the exhibition space and creates a feeling of movement with each change in our position. This technique brings depth to images of nature without making them nostalgic or caricatural.
The care taken in spacing and echoing the works paces our visit and invites us to actively contemplate the exhibition. In parallel, Marc-Antoine Garnier chose a work from the collection at Frac Grand Large by Belgian artist David Claerbout Untitled (Mist Over Landscape). This photographic installation presents the translucent image of a misty landscape with a rising sun. From behind, a spotlight strongly illuminates the top of the image, giving the impression that the mist is dissipating. Both artists work on landscapes, playing with the sense of timelessness that characterizes natural phenomena (sun, mist, flow, erosion) while intensifying the viewer's experience, here and now.
---
ARCHIPEL is a residency programme for emerging artists. It regroups four art schools from the Hauts-de-France region: Le Concept – École d'art du Calaisis, EMA / École Municipale d'Art de Boulogne-sur-Mer, École d'Arts Plastiques de Denain_Espace VillAr(t)s et Centre d'Arts Plastiques et Visuels de Lille
Date(s)
22.01.2022 — 13.03.2022