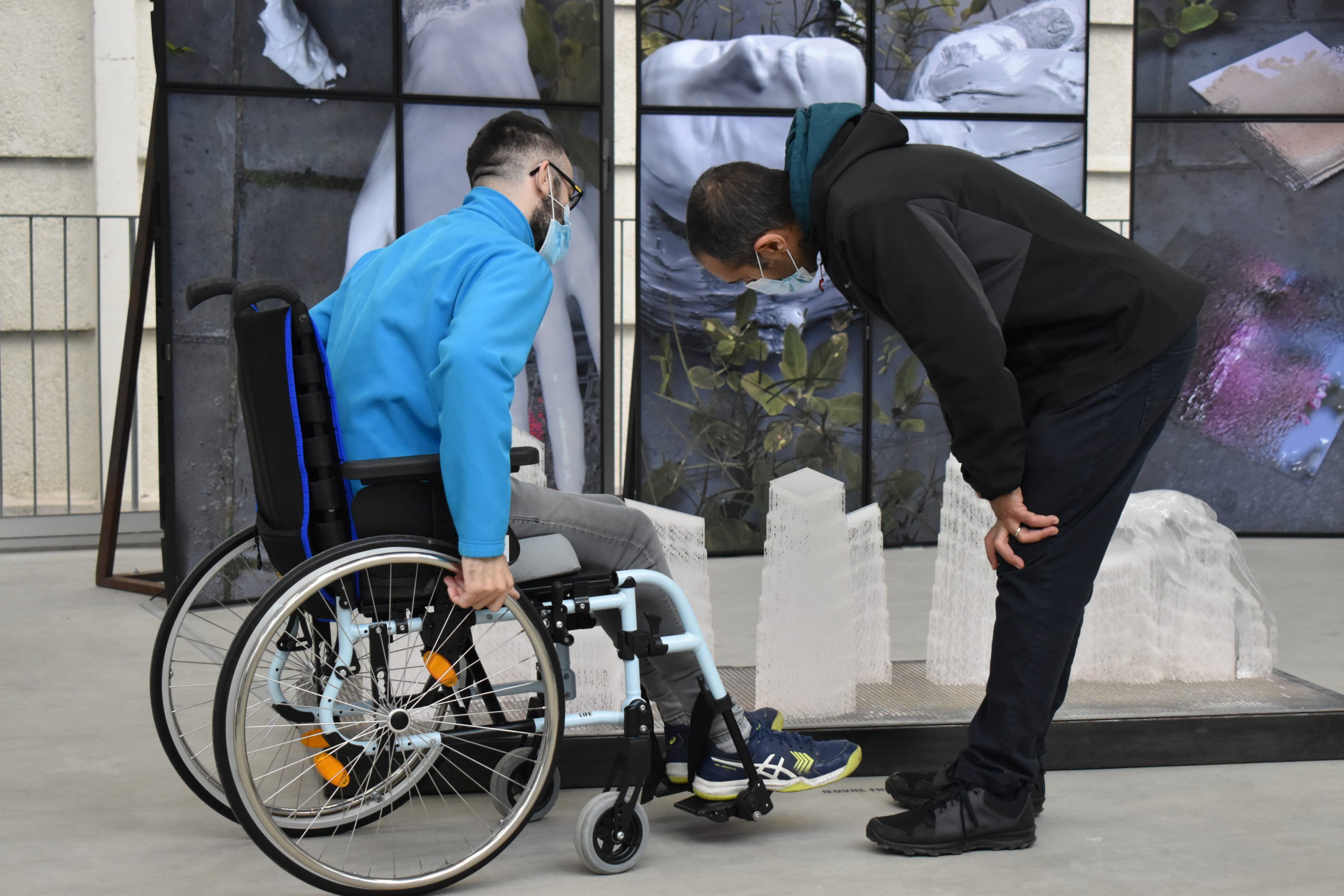 The Frac Grand Large offers accessibility and ease of access to all its areas for people with disabilities. To meet the needs of everyone, the Frac provides visitors with adapted services.
In our desire to improve accessibility and develop proposals for visitors with disabilities, the Frac offers specific visits and develops adapted tools and supports.
VISUALLY IMPAIRED PERSONS
The Frac has a tactile booklet to read and discover the architecture of the building at your fingertips.
Guide dogs are admitted.
Canes with a tip are authorised in the Frac.
Tactile graphics
Relief maps complete this visit, providing a better understanding of the organisation and functioning of the building, as well as its integration into the Grand Large district.
PERSONS with REDUCED MOBILITY
The Frac fully accessible to persons with reduced mobility thanks to special facilities.
A wheelchair, which can be used inside the Frac, is available on presentation of an identity document at the reception desk.
Seating canes are also available on presentation of an identity card.