GIGANTISME — ART & INDUSTRIE is a one-of-a-kind collective initiative for the Hauts-de-France region, based in Dunkirk: the creation of a new art and design triennial in Europe.
Initiated in Dunkirk in 2019 by the Frac Grand Large — Hauts-de-France and the LAAC – Musée de France, the Triennale ART & INDUSTRIE explores the convergences between these two fields, sources of friction and exciting contradictions.
It calls up a history of heavy post-war port and industrial activity that is now reinventing itself in a context of profound economic and ideological changes. Located in a geographical and cultural crossroads (United Kingdom, Belgium, the Netherlands, Germany), the Triennale is part of a network of regional and European partners, and will pursue its artistic and poetic exploration of these encounters, combined with social, economic and environmental issues.
ART & INDUSTRIE #2
The next edition of the Triennale Art & Industrie is being prepared. If you would like to take part, do not hesitate to contact us.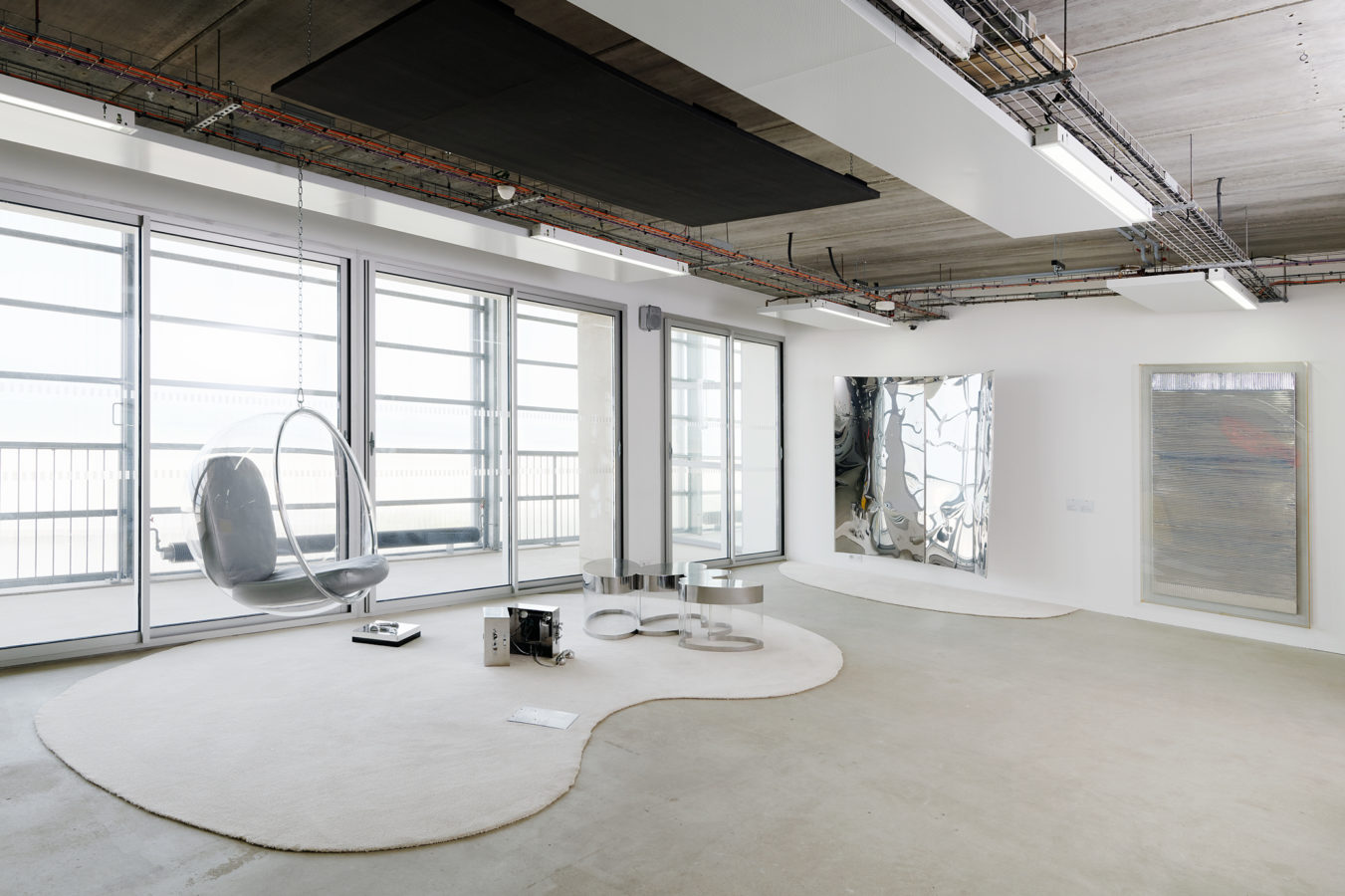 GIGANTISME — ART & INDUSTRIE :
AN EXTRAORDINARY FIRST EDITION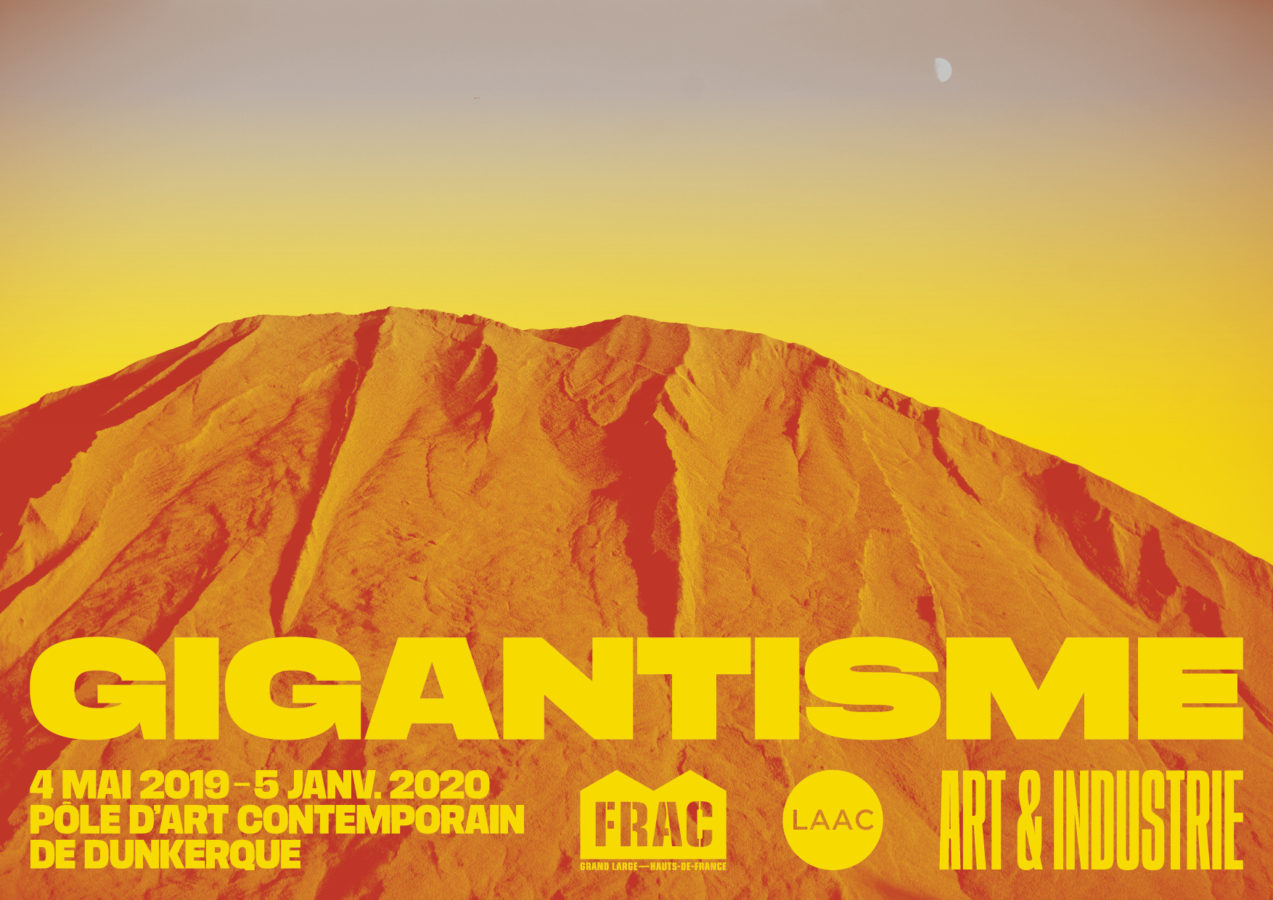 The very first Triennale, entitled GIGANTISME — ART & INDUSTRIE, was organised in 2019 by the Frac Grand Large and the LAAC – Musée de France, the two institutions that constitute the Pôle Art Contemporain de Dunkerque, with the support of the DRAC Hauts-de-France, the Région Hauts-de-France and the Communauté Urbaine de Dunkerque.
It was able to count on the commitment of the CCI Littoral-Dunkerque and the Association L'Art contemporain with the aid of over forty sponsors, and on the partnership established with the Centre National des Arts Plastiques.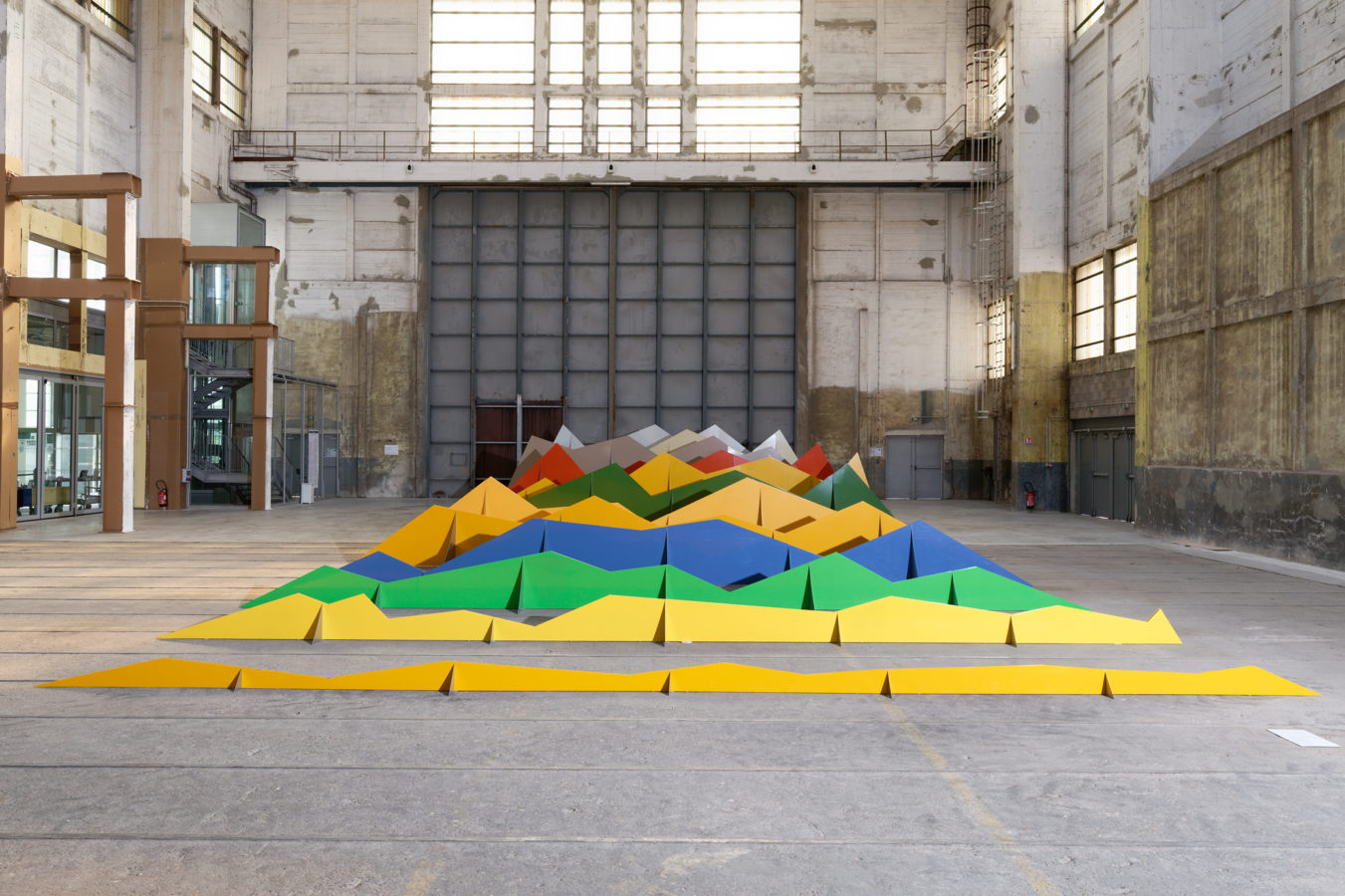 GIGANTISME — ART & INDUSTRIE brought together masterpieces of post-war art and design, while at the same time forging regional associative, educational and economic links.
It provided an opportunity to share a lively look at the history of art from the post-war period to the present day, in connection with economic and industrial development, in a context of transition with players who are heavily involved.
With the two guest curators, Géraldine Gourbe and Gregory Lang, and in partnership with the LAAC, the Triennale brought together more than 327 works, 900 boats spread over Dunkirk's five marinas, 70 events and encounters with artists, 12 labelled regional projects, and a programme of 20 or so films by artists and filmmakers, screened in Dunkirk and Amiens.
It also featured 10 monumental installations that took their place in the public space and in the hearts of the people of Dunkirk, thanks to the support and commitment of more than 40 sponsors who rose to meet the technical challenges presented (550 square metres of paint on the Kursaal for Maya Hayuk, 48 tonnes of metal for Bernar Venet, two gigantic vats on the industrial port for Tania Mouraud, etc.).
The Triennale has thus enabled us to get closer to the inhabitants and to renew the way we look at this territory. For the first edition, the Triennale put the accent on a historical approach, blending sociological and cultural sources. This was a bold and relevant choice given the comments from visitors who had come from all over the world.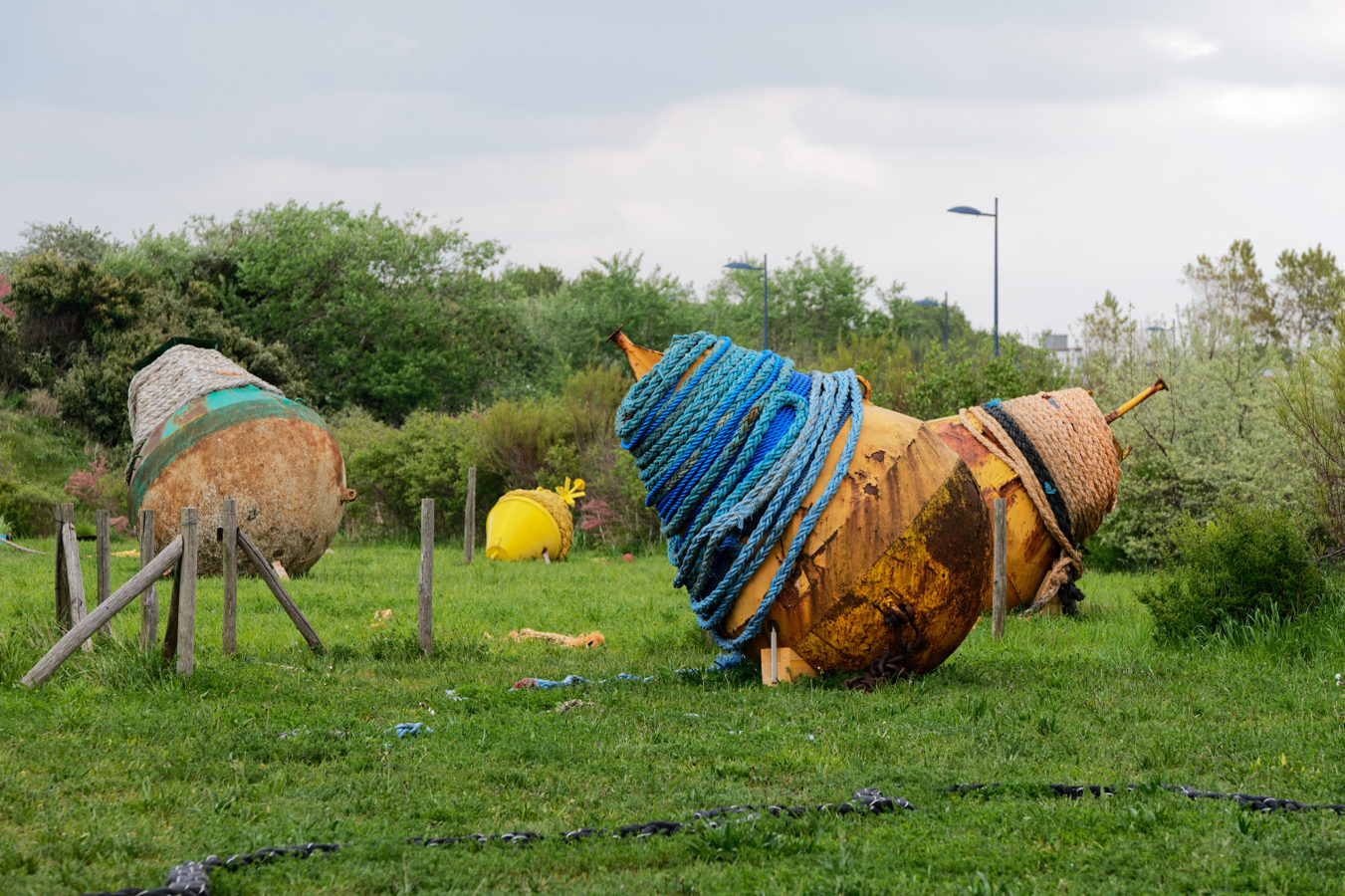 THE ARTISTS
L'Atelier A, Carla ACCARDI, Céline AHOND, Eero AARNIO, Steve ABRAHAM & Nicolas MESSAGER, Janine ABRAHAM & Dirk Jan ROI, ADO, ARMAN, John. M ARMLEDER, Bernard AUBERTIN, Martin BARRÉ, Marion BARUCH, Thomas BAYRLE, Dorothée BECKER, Jean-Daniel BERCLAZ, Max BILL, André BLOC, Pierrette BLOCH, Heidi et Carl BUCHER, Angela BULLOCH, Michel BUFFET, Carlos BUNGA, Daniel BUREN, Victor BURGIN, Hera BÜYÜKTAŞCIYAN, Robert BREER, Nathalie BREVET_Hughes ROCHETTE, Louis CANE, René-Jean CAILLETTE, Antonio CALDERARA, Livio CASTIGLIONI, Philippe CAZAL, André CAZENAVE, CÉSAR, Helen CHADWICK, Andreas CHRISTEN, CHRISTO, Geneviève CLAISSE, Joe COLOMBO, Gilles CONAN, Claude COURTECUISSE, François DALLEGRET, DADAMAINO, DECTOR & DUPUY, Pauline DELWAULLE, Simona DENICOLAI & Ivo PROVOOST, Gérard DESCHAMPS, Francis DUESÉPULCHRE, Jean DEWASNE, Noël DOLLA, Gérard DUCHÊNE, Lili DUJOURIE, Jean DUPUY, Erró, Jean-Claude FARHI, Yolande FIÈVRE, FOIN©, Ruth FRANCKEN, Lars FREDRIKSON, Yona FRIEDMAN, Christian GERMANAZ, Mark GEFFRIAUD, Piero GILARDI, Liam GILLICK, Dominique GILLIOT, Patrick GINGEMBRE, Tony GRAND, Laurent GRASSO, GRUPPO STRUM, Brion GYSIN, Raymond HAINS, Simon HANTAÏ, Hans HARTUNG, Maya HAYUK, Bernard HEIDSIECK, Jan HENDERIKSE, Auguste HERBIN, Pal HORVATH, Athina IOANNOU, Isidore ISOU, Christian JACCARD, Shirley JAFFE, Michel JOURNIAC, Donald JUDD, Kosta KARAHALIOS, William KLEIN, Yves KLEIN, Piotr KOWALSKI, Tetsumi KUDO, Nicola L, Roger LANDAULT, André LANDSKOY, Bertrand LAVIER, Walter LEBLANC, Donovan LE COADOU, Rainier LERICOLAIS, Sol LEWITT, Ludovic LINARD, Ana LUPAS, Heinz MACK, Robert MALAVAL, Piero MANZONI, Mathieu MATÉGOT, MATTA, Guy MEES, Pierre MERCIER, Joan MIRÓ, Anita MOLINERO, Vera MOLNAR, Jacques MONORY, François MORELLET, Flora MOSCOVICI, Charlotte MOTH, Joseph MOTTE, Serge MOUILLE, Nicolas MOULIN, Tania MOURAUD, Hans-Walter MÜLLER, Matt MULLICAN, Aurélie NEMOURS, Dennis OPPENHEIM, Bernard PAGÈS, Verner PANTON, Claudio PARMIGGIANI, Pierre PAULIN, Henk PEETERS, Alexandre PERIGOT, Gaetano PESCE, Otto PIENE, Giancarlo PIRETTI, Gabriel POMERAND, Daniel POMMEREULLE, Charlotte POSENENSKE, Julien PRÉVIEUX, Danielle QUARANTE, Man RAY, Jean-Pierre RAYNAUD, Delphine REIST, Alain RICHARD, Mika ROTTENBERG, Guy ROTTIER, Guy de ROUGEMONT, Claude RUTAULT, Roland SABATIER, Niki de SAINT PHALLE, Jean-Michel SANEJOUAND, Patrick SAYTOUR, Antonio SCACCABAROZZI, Nicolas SCHÖFFER, Jan SCHOONHOVEN, Daniel SPOERRI, Peter STÄMPFLI, STUDIO 65, SUPERSTUDIO, TAKIS, Roger TALLON, Hervé TÉLÉMAQUE, Jean TINGUELY, Niele TORONI, Tatiana TROUVÉ, Richard TUTTLE, UNGLEE, Günther UECKER, Jan VAN DEN ABBEEL, Paul VAN HOEYDONCK, Victor VASARELY, Bernar VENET, Jef VERHEYEN, Claude VIALLAT, Jacques VILLEGLÉ, Gerhart VON GRAEVENIT, Jean WIDMER, Gil Joseph WOLMAN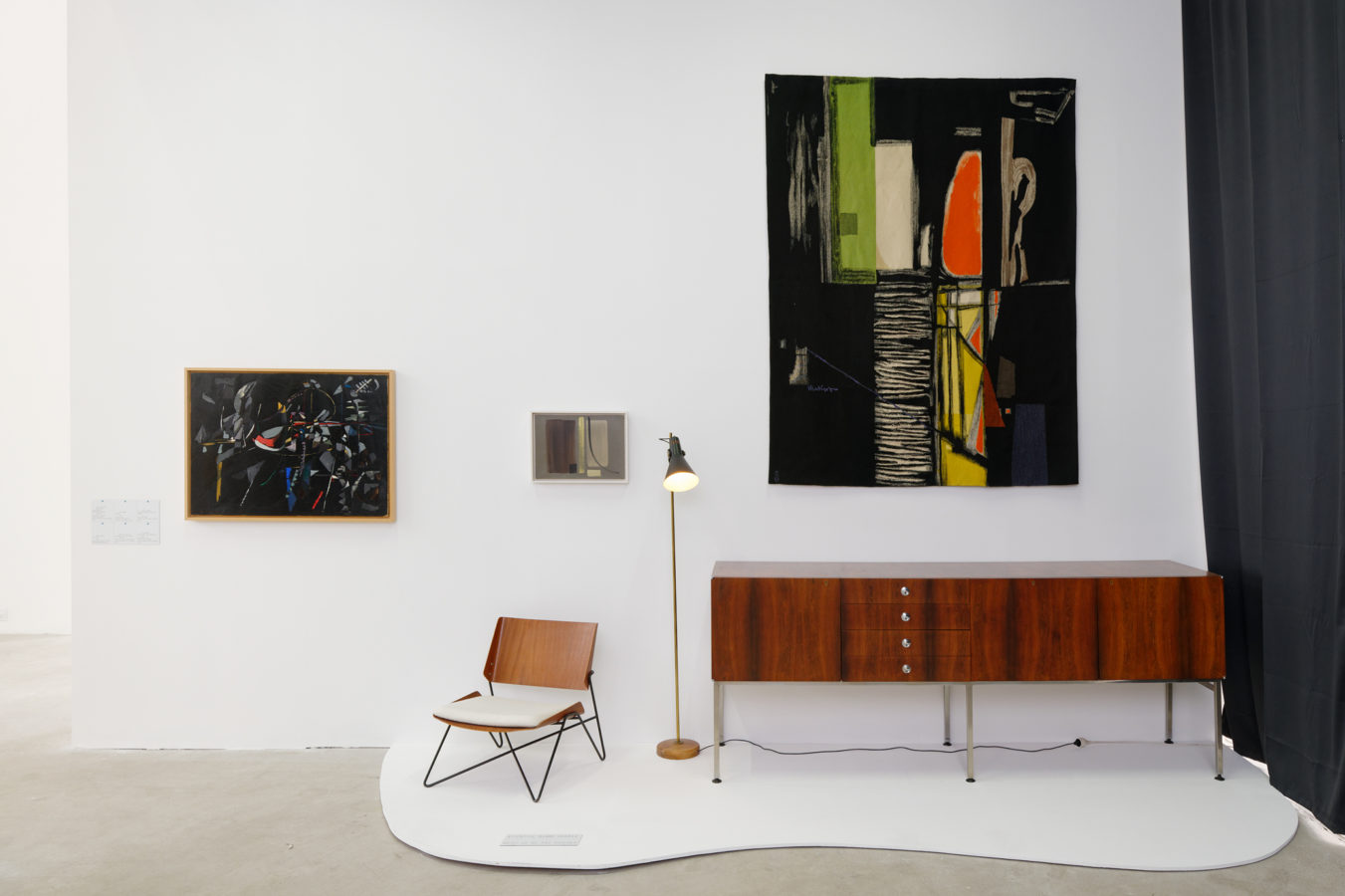 RESONANCES
The cultural partners of the Hauts-de-France region offered singular extensions to the themes explored by GIGANTISME — ART & INDUSTRIE.
SEVERAL SITES
GIGANTISME — ART & INDUSTRIE occupied several emblematic sites of the Dunkirk Contemporary Art Hub:
The Halle AP2 industrial wasteland
The FRAC Grand Large – Hauts-de-France regional collection of contemporary art
The LAAC contemporary art museum
Nearby public spaces: the parvis, in front of the footbridge, in and around the LAAC sculpture garden, along the outlet canal and the dike, the Malo-les-Bains beach, and extending all the way to the marinas and breakwaters
In resonance with collaborating spaces both in town and around the region(Dunkirk Port Museum, Halle aux Sucres Learning Centre, Plate-Forme in Dunkirk, WAOO in Lille, etc.).
MEDIATION
To accompany GIGANTISME and assist visitors in comprehending the diverse questions and themes as they explore the exhibitions and the city, the LAAC and the FRAC have joined forces to produce free mediation tools (guidebooks in French, Dutch and English, a fun "observation booklet" for children, etc.) and organize various discovery events and activities (guided tours, tours for visitors with specific needs, workshops, training sessions, etc.). GIGANTISME resonated with the Dunkirk territory, its history and inhabitants. Numerous projects were implemented to create a veritable dynamism.
PARTNERS AND SPONSORS
Thanks to our many partners!