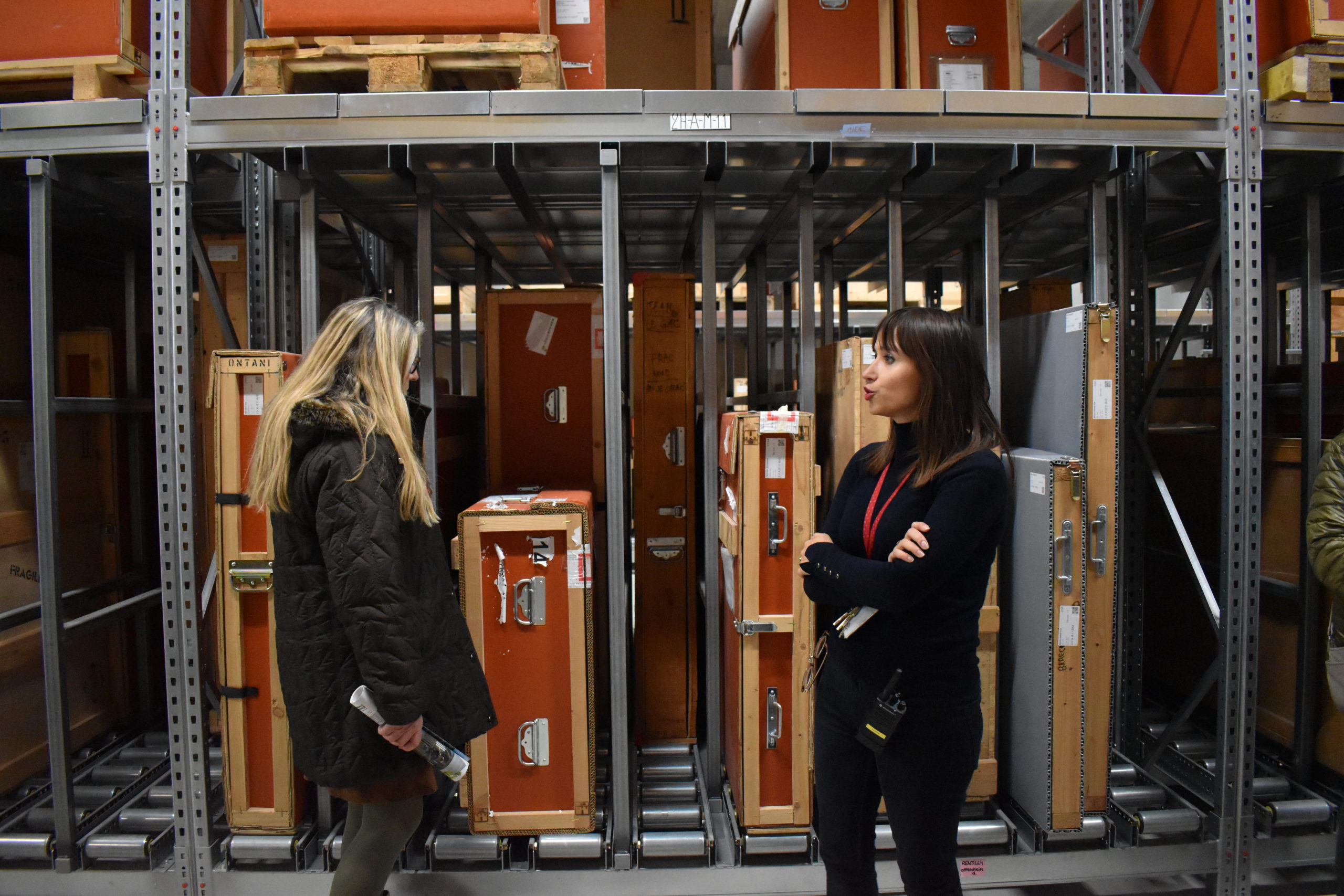 The Frac Grand Large can be solicited by cultural structures, institutions, museums, and art centres for the loan of works from its collection for regional, national or international temporary exhibitions.
This loan of work(s) is subject to a protocol guaranteeing the organisation of the dissemination of the collection under the best conditions. Each request is thus examined by an internal loan committee which will study the borrower's possibilities of meeting certain obligations such as the conservation of the works, insurance, transport safety and the setting up of a competent installation team.
The loan of works in France is free of charge.
The loan of works abroad generates administrative costs of up to €200 per work.
---
LOANS INSTRUCTIONS
Request: a letter requesting a loan should be addressed to the director of the Frac, Mme Keren Detton:
Mme Keren Detton
Director Frac Grand Large — Hauts-de-France
503 avenue des Bancs de Flandres
59 140 Dunkerque
France
@ a.blondel@fracgrandlarge-hdf.fr (Anne Blondel, Chargée de la collection)
The letter must specify:
the title of the exhibition
the date of the beginning and ending of the exhibition
the name of the venue
the full address of the exhibition venue
the project synopsis
a list of the works requested with the inventory numbers
the full contact details of the person in charge of the file
the full contact details of the person signing the agreement
Any incomplete application will result in a delay in its examination by the loan committee.
Deadlines: All loan requests must be sent at least 4 months before the works leave the Frac reserves.
A loan abroad requires additional administrative procedures – in particular authorisation to leave French territory from the competent administrative services of the central administration of the Ministry of Culture – which impose a processing time of one to two additional months.
---
EXAMINATION OF THE REQUEST
In the event of a positive response, a validation email will be sent to you. A loan agreement will be drawn up between the borrower and the Frac Grand Large. This will specify the general conditions of the loan and will be accompanied by technical information about the works.
The insurance certificate for the works (including duration of the loan; return transport; period of three weeks from the date of return) must imperatively reach the Frac before the works are collected. The carrier will not be able to collect the works if this certificate is not presented.
Important: the costs of transport, packaging and insurance of the works are always the responsibility of the borrower.
Some loans may generate costs that may be passed on to the borrower:
production of a crate
framing / restoration
supply of materials necessary for the operation of the work / maintenance
convoying
---
MODIFICATION OF THE REQUEST
Any request for additional loan(s), changes in date(s) or place(s) must be sent by email to Anne Blondel, head of collections, at least one and a half months before the date of collection of the works.