Glissements Nicolas Deshayes
18.09.2021 — 13.03.2022
Frac Grand Large — Hauts-de-France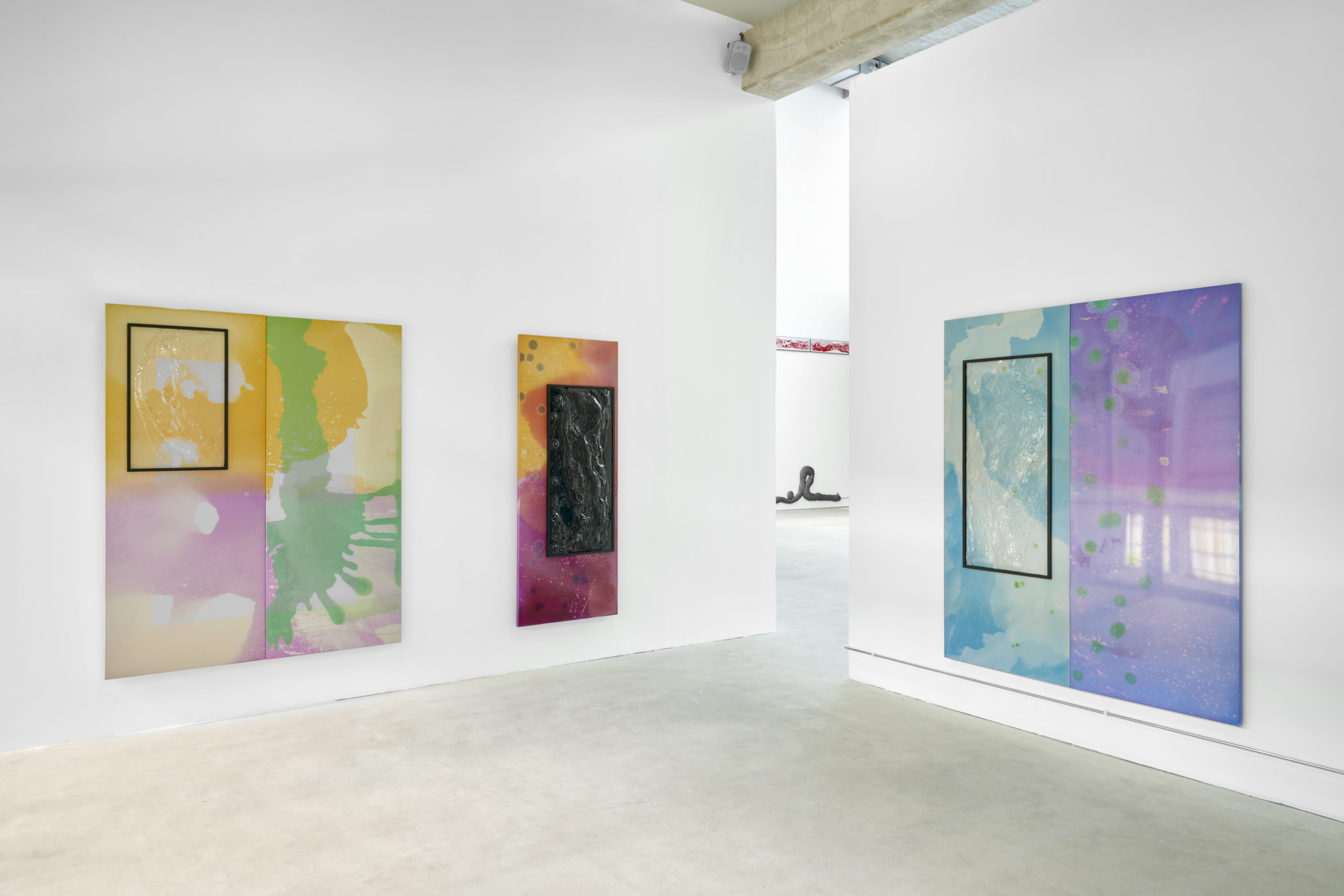 A creator of installations, sculptures, bas-reliefs and images, Nicolas Deshayes is interested in circulation systems, domestic piping, mass production and craft processes.
Curators: Keren Detton, director of Frac Grand Large and Sophie Auger, director of Le Creux de l'Enfer centre for contemporary art.
Born in France in 1983, Deshayes studied at Chelsea College of Art and Design and the Royal College of Art in London before moving to Dover in Kent. While his work is finding a growing response in the United Kingdom, Germany and Italy, Glissements marks the artist's first solo exhibition in France. On this occasion, Deshayes presents his work in two venues: at Frac Grand Large in Dunkirk which surveys ten years of the artist's output, and at Le Creux de l'Enfer art centre in Thiers which focuses on new bodies of work born from experiments in cast metal and thermoplastics. These works play on organic enlargement and research into innovative materials in parallel with the locality of their respective sites of realisation: "Factory Valley" in Auvergne and the industrial port areas of the Dunkirk coast.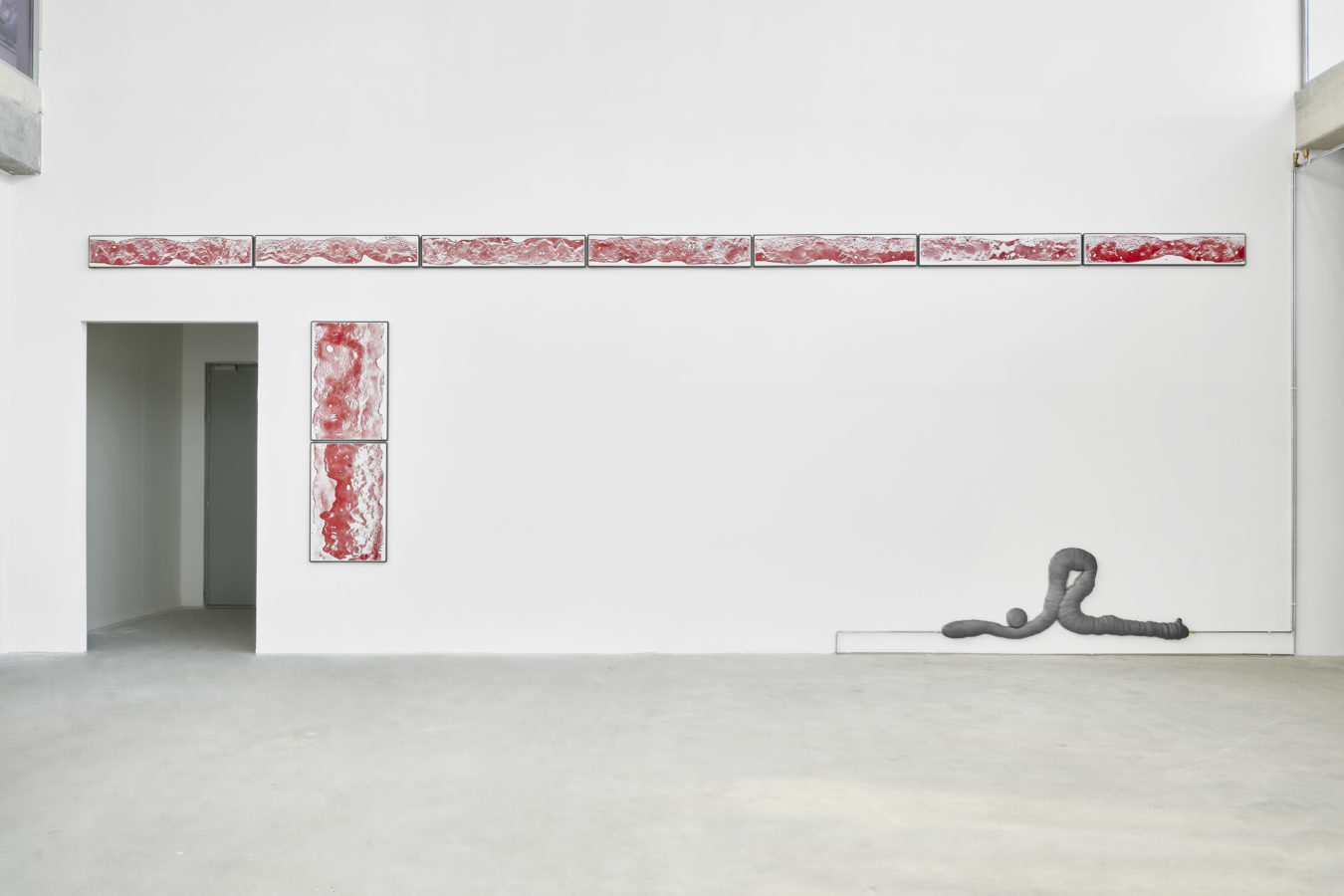 For the past ten years, Nicolas Deshayes has been experimenting with mass production practices via artisanal techniques and chemical reactions that make each of his works unique.
At the heart of the Frac Grand Large show are interconnected cast iron radiators plumbed into a closed system boiler (Thames Water (2016)) ; these lumpen forms resemble intestines which appear as if wanting to externalise their entrails. Their driving force is water, and they invite the viewer to warm themselves against their exuberant contortions. This surplus of interlacing material represents an "unproductive expenditure" and reveals, if we follow the theory of the writer and philosopher Georges Bataille, a blind spot in growth, the "accursed share" of any system of production.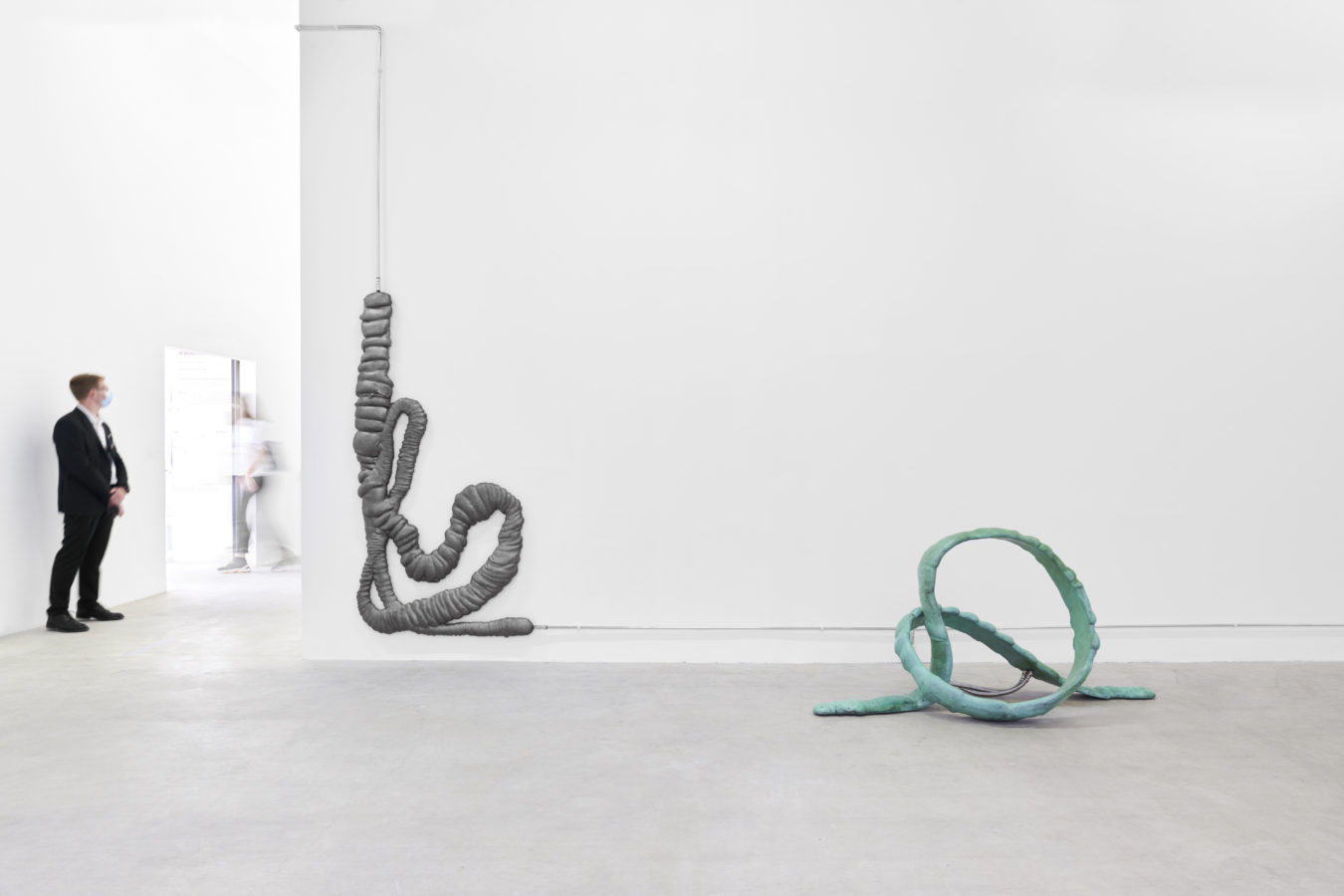 Another series, made up of variations on ceramic forms and counter-forms, refers to the domestic world of the bathroom, at once clinical yet tinged with cold sensuality. For each object, the artist pushes abstraction to its limit, yet it is possible to recognise anthropomorphic fragments – bellies, breasts, posteriors or sexual organs. Swan (2018) is a double sculpture in glazed earthenware, whose appearance oscillates between the shape of a washbasin and the submerged part of a swan, a symbol of purity.
Reminiscent of characters from Ovid, these metamorphosing objects of desire embody forms of transgression: Lupa (2018), in cast aluminium, is inspired by the legend of the founding of Rome yet its form is oblique, hesitating between udders and machine parts.
The title of the installation Le Chant du Styrène (The Song of Styrene, 2013) is a tribute to Alain Resnais' film of the same name, made for the plastics company Pechiney. Through aluminium casting, Nicolas Deshayes' work eternalises cheap polystyrene sheets that have already been used, processed or recycled. Often employed for film sets, polystyrene bears the marks of its processes, resembling slowly eroding contour lines. Suspended from steel bars, these floating, ambiguous forms actuate tension within manufacturing processes and question the depletion of natural resources.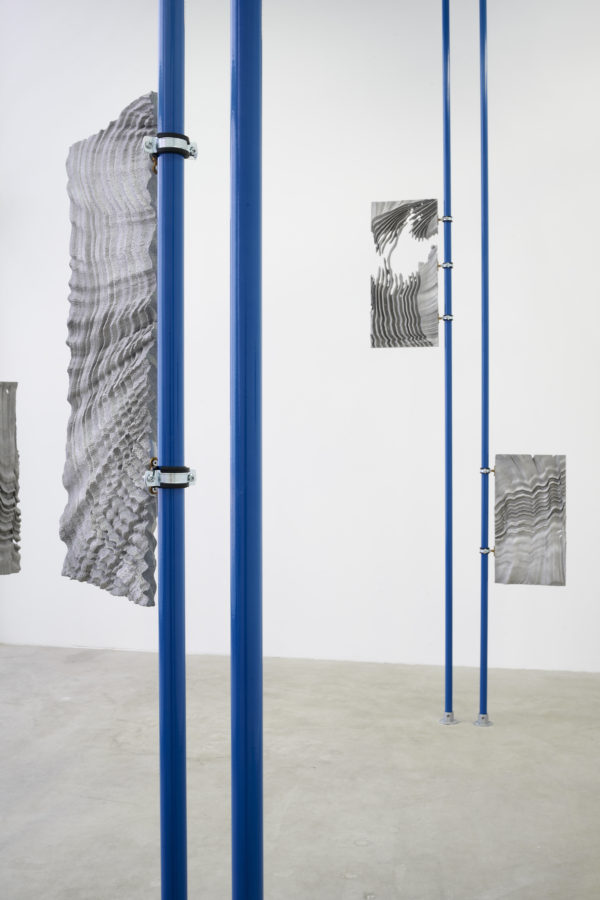 While the body is often suggested or coaxed in Deshayes' works, it makes a more obvious appearance in the installation Jetsam Ennui (2013). Historical bronze busts on anodised aluminium tables are scattered around the exhibition space, appearing as bathers indifferent to their own drifting. In this installation, the viewer finds themselves located within the work, whilst Molars (2015), the subject position is conversely voyeuristic. Framed like large windows overlooking a street, these enamelled panels catch passers-by only as faceless silhouettes and stolen moments.
In the artist's more recent works, the human body disappears behind its cells, membranes and hair. Zooming in on the interior of the body, the series Vein section (or a cave painting) (2015) recreates, through the chemistry of vitrified enamels, the images of blood flow that Nicolas Deshayes associates with prehistoric art. Similarly, the series Dear Polyp (2016) conjures up organic excrescences but may also be a tautological reference to the "polyptych". Deshayes relies on materials which have the potential to express themselves in part through dilution, runs or sequences. He creates musical scores through the improvisation of forms, colours, rhythms and textures. Masses proliferate, threatening or mysterious, but the shimmering brilliance of colours hint at a certain vulnerability.
Equivocal, symbolic, trivial, poetic, the work of Nicolas Deshayes adopts a language that is familiar to us – domestic and banal, sometimes funny or disturbing – but always shot through with paradoxes. Diverse in form, these works offer watery definitions of porosity between bodies, materials and objects, and what circulates between them.
Second segment of the exhibition at the Centre d'art du Creux de l'enfer in Thiers, France (23 October 2021 – 6 February 2022 / Opening: Friday 22 October 2022 at 7PM) and at the Gallery Emergent in Veurne, Belgium (20 February – 17 April 2022)
In these new series of works Nicolas Deshayes' interest in the body and the organic variations that punctuate its workings has led him to explore several techniques for shaping metal and plastics.
As an organ of surface and exchange between interior and exterior, the skin is taken here as a territory of formal exploration. Close-ups of various surfaces – smooth, rough, folded, wrinkled, sometimes pierced and scattered with smooth, wavy hairs – create strange epidermal landscapes in bronze. Fascinated by the relationship between high and low materials, Deshayes also found inspiration in the medical vacuum-forming factory Cartolux in Peschadoires, near Thiers to create modular printed plastic components that marry the prosthetic with the organic.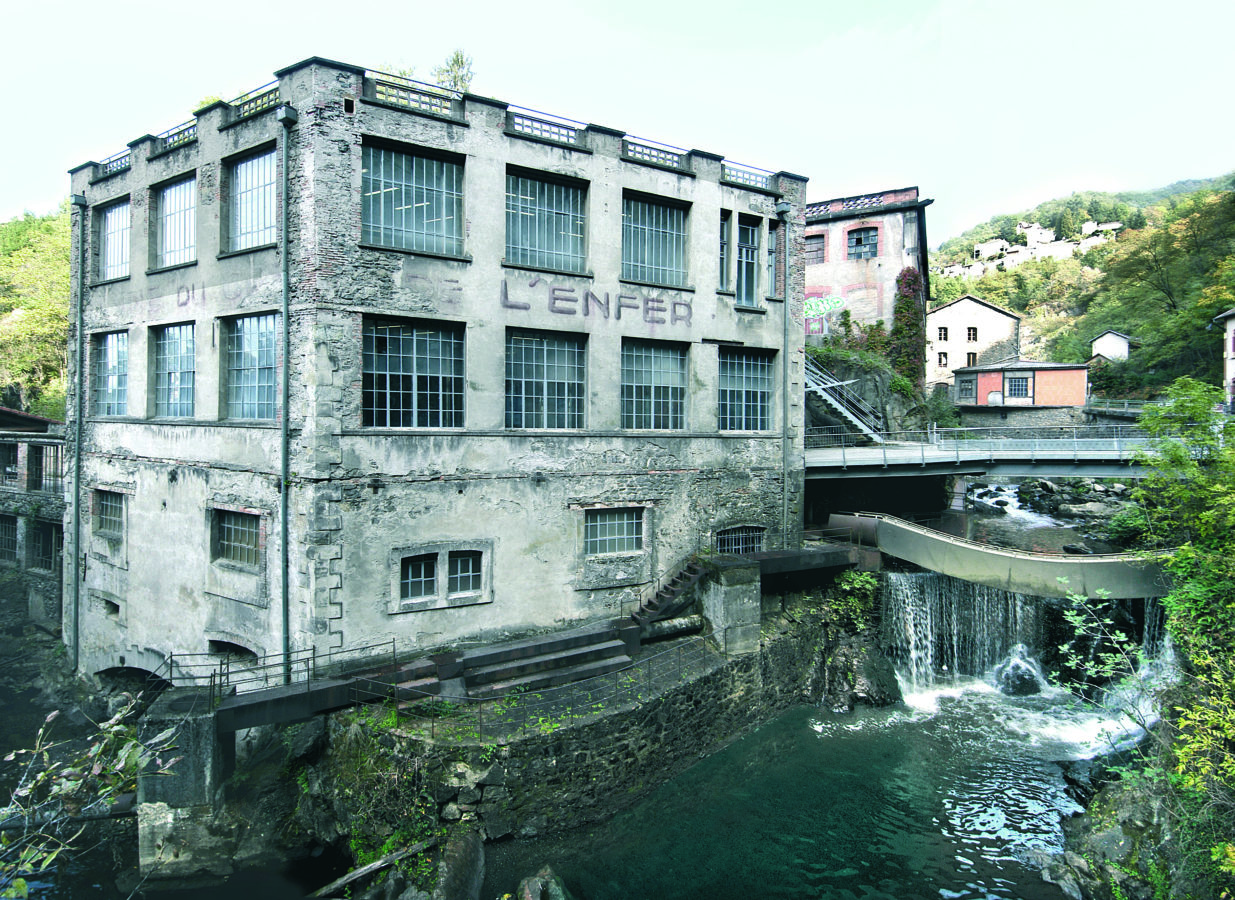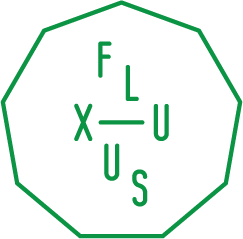 Date(s)
18.09.2021 — 13.03.2022