RESTORATION OF THE PROJECT IN COLLABORATION WITH THE INSTITUTE FOR MOTOR SKILLS EDUCATION
19.09.2020 — 14.03.2021
Frac Grand Large — Hauts-de-France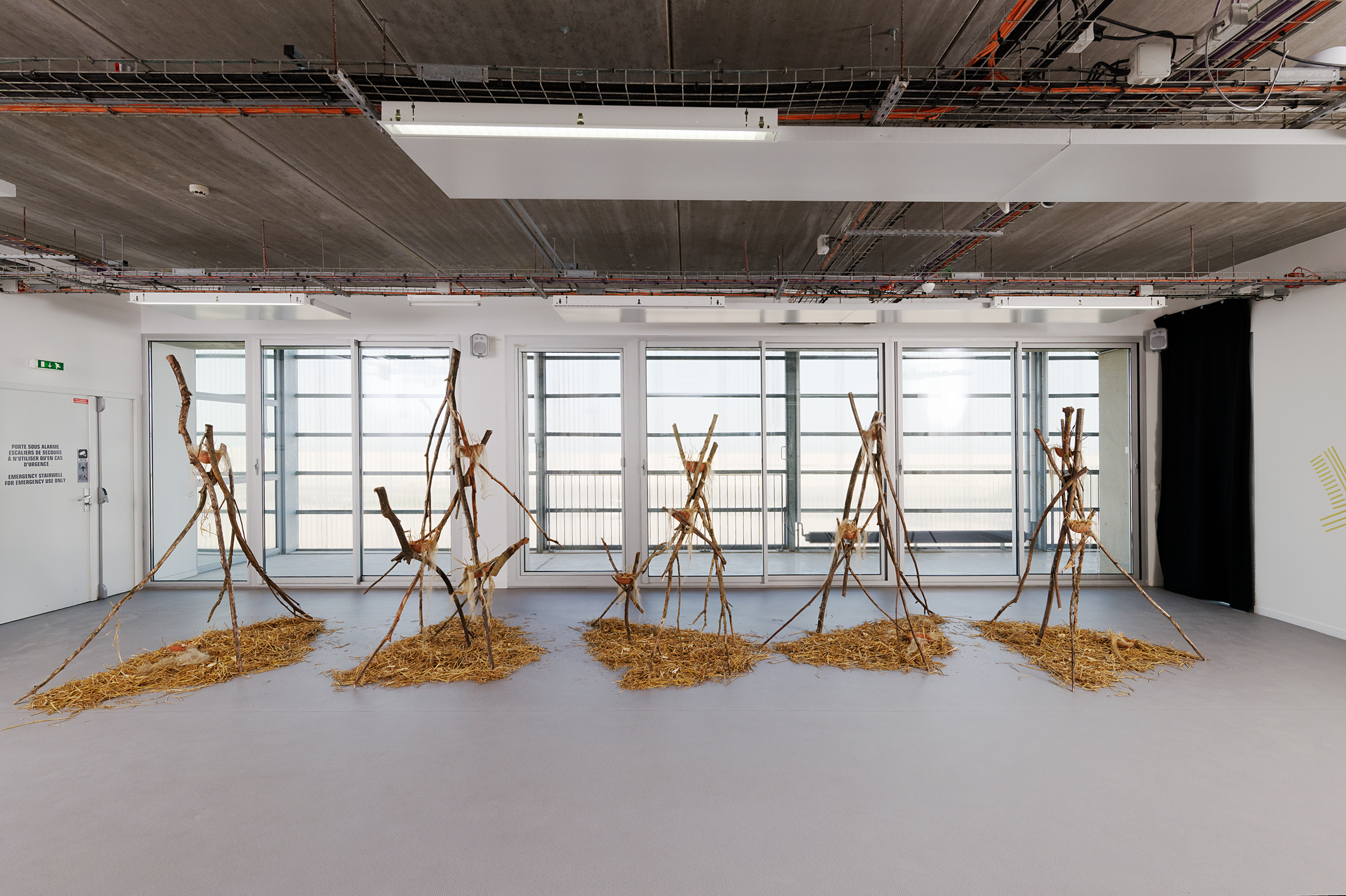 Series of workshops led with the following children: Lilou Fievez-Thery, Emma Gommez-Antunes, Jamie Lernould, Claire Marques, Edgar Moreau, Amandine Pieters
---
Accompanied by : Catherine Joonnekint (Institute for Motor Skills Education), Alessio Orrù (artist) and Dominique Potdevin (Frac)
For the second year, children attending the Institute for Motor Skills Education, based in Coudekerque-Branche, took part in artistic workshops led by the Frac and artist Alessio Orrù. One of the Institute's missions is to foster awareness of artistic practices. This project was divided into different phases and workshops. Sensory artworks were used to trigger movements and manipulations that would help the children improve their motor skills.
During their time with Alessio Orrù, children were asked to think about artist's different perspectives. They experimented with three of the five senses:
touch with sculpture
taste with edible sculpture and the heating process
sight with creating an imprint with one's breath (turning the
invisible into the visible)
This presentation displays the wealth and diversity of the pieces created during the workshops as well as the different techniques discovered and used in the process.
Date(s)
19.09.2020 — 14.03.2021