OBJECTS DANCING
20.05.2022 — 04.09.2022
Frac Grand Large — Hauts-de-France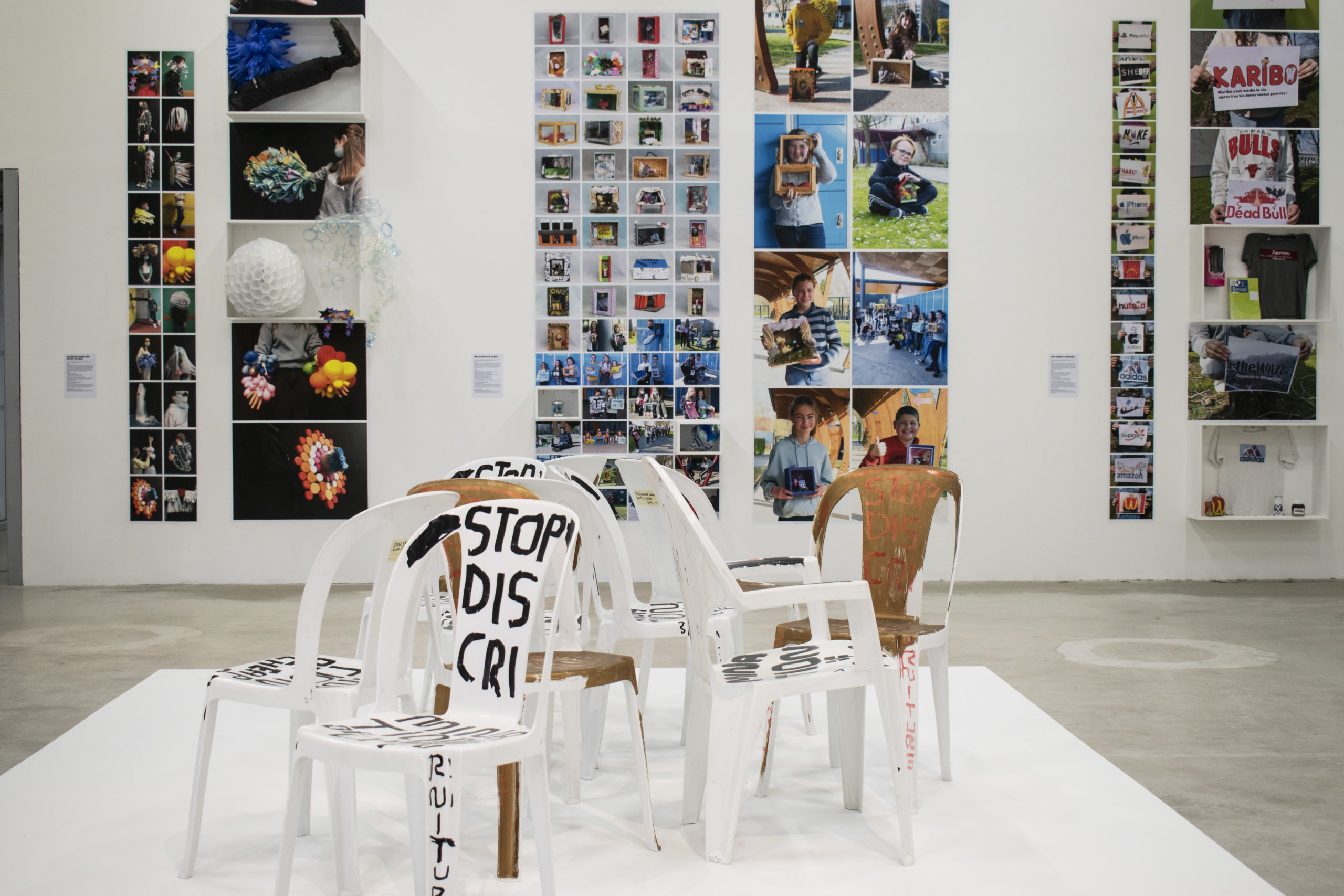 AN EXHIBITION BASED ON WORKS FROM THE FRAC GRAND LARGE — HAUTS-DE-FRANCE COLLECTION, TOGETHER WITH ARTWORKS BY PUPILS FROM SIX LOCAL SCHOOLS.
One of the features of the Frac Grand Large — Hauts-de-France collection, built up over nearly forty years of acquisitions, is the emphasis on design pieces. More broadly, the collection also includes many works by visual artists with a particular interest in the relationship between man and object.
In recent years acquisitions have focused on more socially engaged art. Thus the Frac collection now includes works in touch with the realities of our time, which makes the spectator a critical actor in his daily life. The world of objects is no stranger to this reflection on our society. The artist, translator of his time, seeks to awaken consciences. He shows how difficult it is for man to understand the world in which he lives in the face of an increasingly frantic consumer society whose effect is to make him lose his bearings.
For this third exhibition at the Frac, the teachers put questions to their students regarding the role and value of objects in today's society and through the ages. They helped the younger generations to bring a sharper eye to their daily lives by triggering debate in all sorts of disciplines.
With works by: Christian Boltanski, Pier Giacomo and Achille Castiglioni, Martí Guixé, Annika von Hausswolff, Thierry Verbeke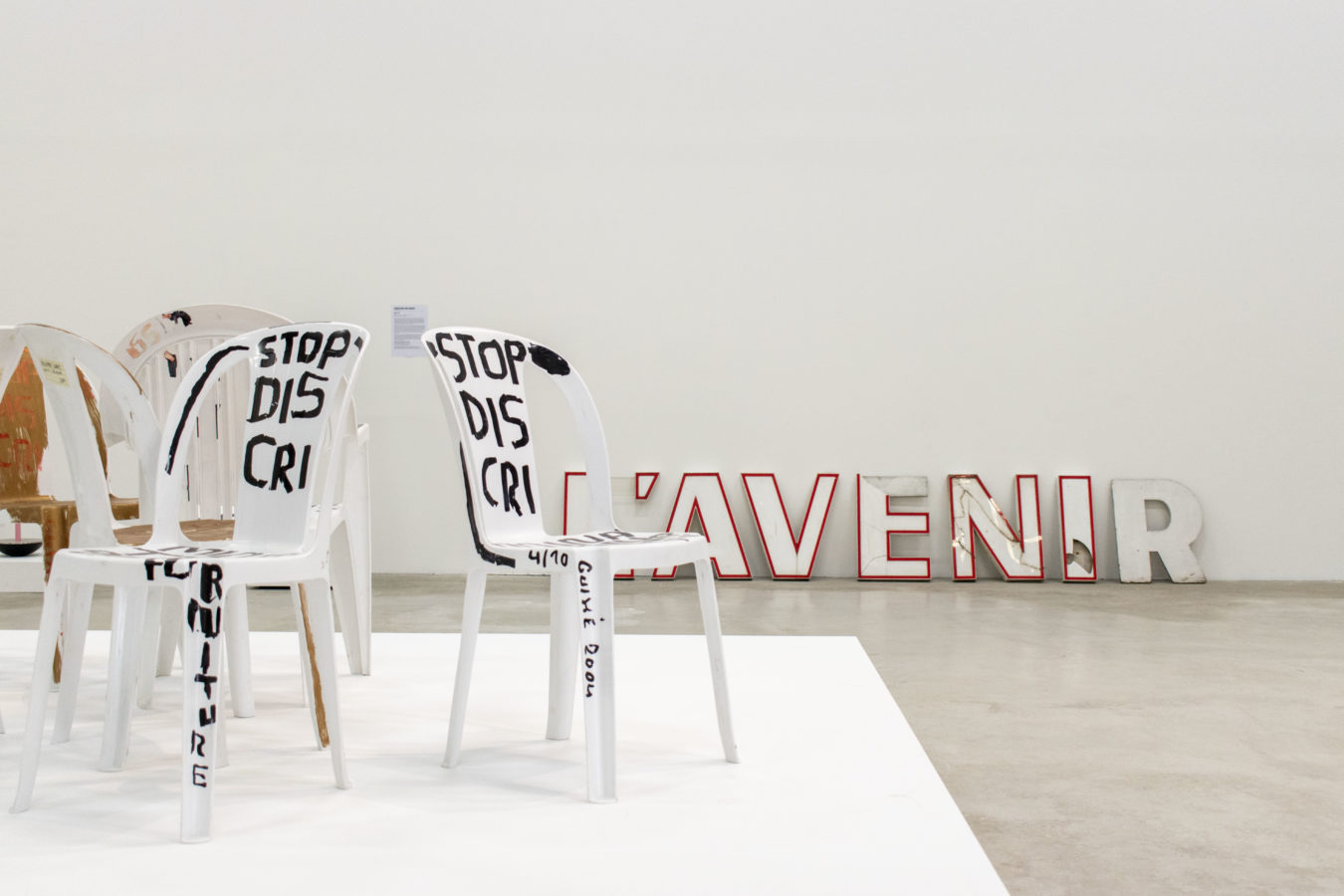 With six local schools:
Georges Brassens primary school, Coudekerque-Branche: project leaders Sabine Deram and Carole Grumellon / Principal: Pascal Pulito
Le Caraquet junior high school, Desvres: project leader Olivia Wauquier, art teacher / Principal: Éric Gatien / Deputy principal: Daphnée Bellet
La Morinie junior high school, Saint-Omer: project leader Anaïs Pereira, art teacher / Principal: Julien Giovacchini / Deputy principal: Nicolas Deroo
Josquin des Prés junior high school, Condé-sur-l'Escaut: project leader Sigrid Mzyk, art teacher / Principal: Nicolas Vanlancker / Deputy principal: Sylvain Jurczynski
Georges Brassens junior high school, Saint-Venant: project leader Alain Delgery, art teacher / Principal: David Basely / Deputy principal: Anne Brembor
Jacques Prévert junior high school, Watten: project leader Mélinda Ledein, art teacher / Principal: Athos Cousin / Deputy principal: Marjorie Graziato
The "Pupils at Work" scheme is the result of a partnership between Frac Grand Large and the Délégation Académique aux Arts et à la Culture (DAAC), with the collaboration of teachers Carole Darcy and Violaine Desportes.
Date(s)
20.05.2022 — 04.09.2022