LE VENT PROVIENT DES ARBRES by ADRIEN DEGIOANNI
20.05.2022 — 04.09.2022
Frac Grand Large — Hauts-de-France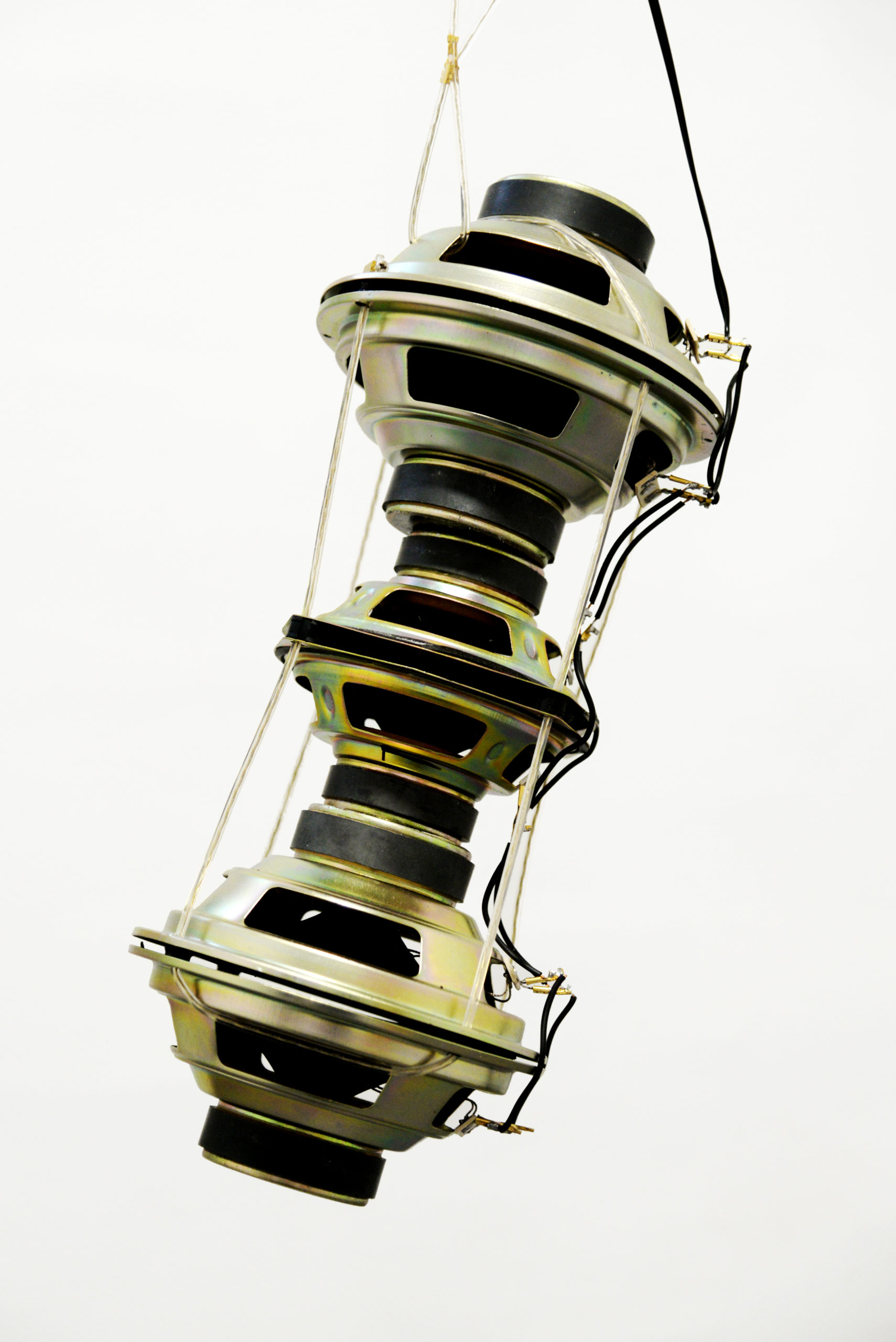 Invited as part of the ARCHIPEL residency, the artist Adrien Degioanni developed his research in Lille and Denain by taming the acoustic signature of occupied buildings.
The artist records "silences", this sound matter "which can be heard during our absences" and which he explores the possibilities of amplification or acoustic transformation.
At the Frac Grand Large, the artist has taken sounds from night and day, which resonate for this exhibition and which make the transient and audible states of the building sensitive
Adrien Degioanni's works propose material and enigmatic correlations between sound, places and our bodies in movement: can a watch without a second hand chime the seconds? Can loudspeakers broadcast silence? Using transformed mechanical objects and various devices, the artist plays with our senses and the materiality of our environment. Do we have to strain our ears to see better or follow the wires with our eyes to hear? Just like its title "The wind comes from the trees", the exhibition is an invitation to doubt!
Date(s)
20.05.2022 — 04.09.2022