FROM THE PAST, THE PRESENT AND I HOPE, THE FUTURE
19.09.2020 — 28.02.2021
Frac Grand Large — Hauts-de-France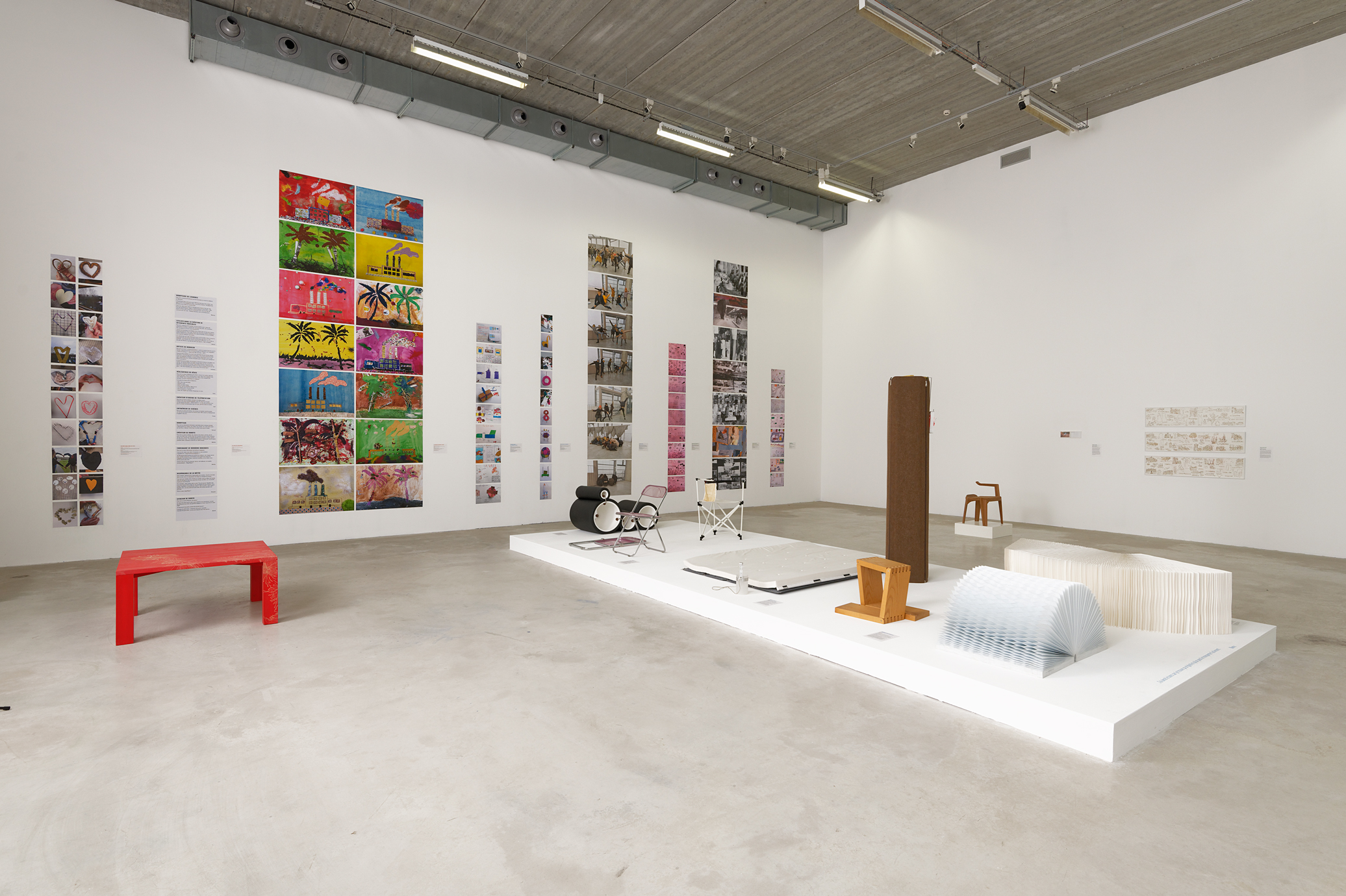 Artists: Olga Boldyreff, Joe Colombo, matali crasset, Dector & Dupuy, Robert Doisneau, Front Design, Thomas Heatherwick, Hannu Kähönen, Charles Kaisin, Giancarlo Piretti, Gabriel Sierra, Thierry Verbeke
1989 is the year of the first "Élèves à l'œuvre" (Students at Work). This programme contributed to the success of the main mission of the Regional Contemporary Art Structures (Frac, Fonds Regional d'Art Contemporain), in essence to popularize Contemporary Art by diffusing the collections located in every region of France. The durability of this project has allowed the Frac to navigate towards more demanding and ambitious projects. After 30 years of existence and 180 000 visitors, it is a real success.
FROM THE PAST, THE PRESENT AND I HOPE, THE FUTURE questions our view of the world through three different angles formed from three different works. Each work is attributed to a selection of other pieces, echoing the fundamental theme and allowing for a wider viewpoint. The first angle shows how art can express time, specifically that of memories. The second angle endeavours to express our connection to objects. Omnipresent in our modern society, designers have been pushed in the last 60 years to try to respond to the many challenges that we have to tackle in our day-to-day lives.
The last proposal sheds the light on the way artists play with the contrast between attractive and repulsive, two contradictory values. At the heart of the exhibition are works created by the students: Junior High School students from the Collège Gaspard Malo (Dunkirk), and students from Primary School George Brassens (Coudequerke-Branche). Acting as a reflection of the Frac collection, these pieces embody the notion that transmitting ideas through art can feed reasoning and empower the expression of a genuine sensitivity.
---
"Élèves à l'œuvre" is a partnership between the Frac Grand Large — Hauts-de-France, Commission académique d'action culturelle du Rectorat de Lille and the Délégation Académique aux Arts et à la Culture (DAAC).
Date(s)
19.09.2020 — 28.02.2021