CHALEUR HUMAINE – TRIENNALE ART & INDUSTRIE
10.06.2023 — 14.01.2024
Frac Grand Large — Hauts-de-France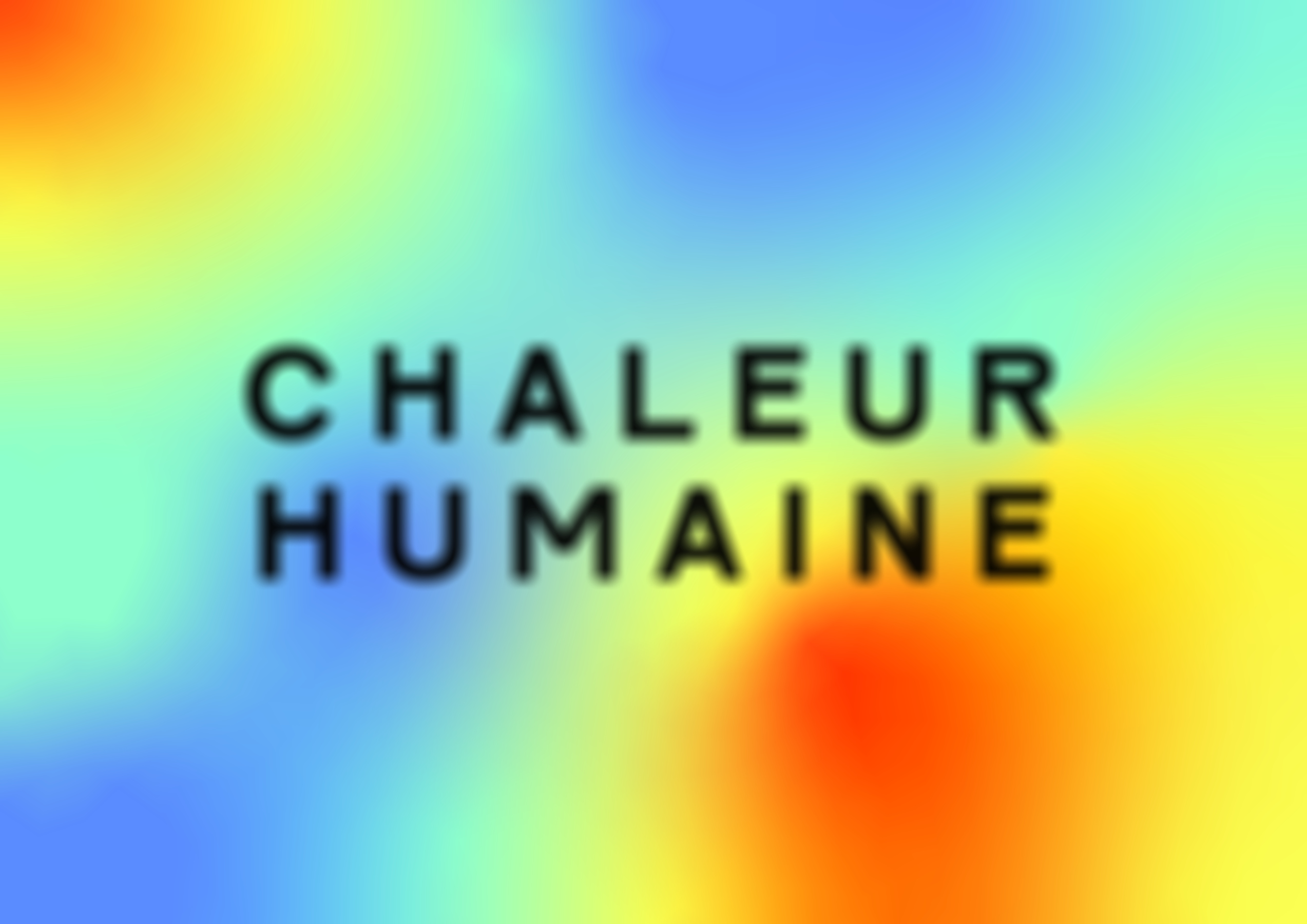 INAUGURAL WEEKEND ON JUNE 10 AND 11, 2023
Chaleur humaine is a large-scale exhibition presenting more than 250 works by close to 130 artists, primarily from France, Belgium, the Netherlands and the United Kingdom.
The exhibition features pieces from a wide range of collections—including the Centre Pompidou National Museum of Modern Art and Centre National des Arts Plastiques, public collections from museums and regional funds for contemporary art, as well as work commissioned directly from the artists—and will cover the period ranging from 1972 to the present day, marking the end of the post-war boom years and the dawn of an age of eco‑anxiety.
In keeping with the refined curatorial principles of its custodians, Anna Colin and Camille Richert, the exhibition area will focus on the cross-border space around Dunkirk, ensuring a suitable sampling to observe and understand energy activities and environmental upheaval, and the way in which they affect art.
EIGHT EXHIBITION CHAPTERS
The eight chapters of Chaleur humaine will unfold at the LAAC, the FRAC Grand Large, the former AP2 shipyard workshop and other public spaces throughout the city of Dunkirk. Each has been constructed in keeping with the artwork and objects found in collections and commissioned from artists from an array of backgrounds. The exhibition will explore themes such as oil, nuclear energy, landscape transformation, the body at work, fatigue, cars, pollution, recycling, sustainability and the future.
RESTORING THE BALANCE AND PROMOTING PARITY AND DIVERSITY THROUGH A NUMBER OF PUBLIC COMMISSIONS
Research into public collections has revealed an imbalance in the representation of art by women and men from the 1970s to the 2010s. The exhibition aims to restore the balance by bringing parity and diversity into the limelight. It strives to include non‑gendered, non-Western perspectives on the theme of energy. Female and minority artists were invited to create projects for the exhibition spaces and public spaces, with many of them being offered their first public commission.
Thirteen artists were commissioned to create works for the exhibition spaces at the LAAC and FRAC Grand Large. Six were commissioned to create an artistic journey through the former AP2 shipyard workshop. They include Pierre Antoine, Agathe Berthaux Weil, Pablo Bronstein, Mathis Collins, Ève Gabriel Chabanon, Rob Crosse, Julie Freeman, Pélagie Gbaguidi, Dominique Ghesquière, Lisette de Greew, Vibeke Mascini, Hugh Nicholson, Cédric Noël and Mira Sanders, Francesc Ruiz, Sara Trillo, and Mawena Yehouessi.
Chaleur humaine also provided an opportunity to commission works for the urban space from artists including Yemi Awosile, Io Burgard, Tiphaine Calmettes, Élise Carron and Fanny Devaux, Jean-François Krebs, and Lisa Ouakil.
RESIDENCIES WEAVING CLOSER TIES WITH LOCAL PEOPLE
The exhibition fosters local interaction, networking and solidarity between stakeholders in the spheres of education, knowledge, health and culture. Performance artist Mathis Collins will offer barrel organ music composition workshops for different audiences in Dunkirk, including those from the social, academic and medical spheres.
Five more artists were invited to take up residencies to create unique projects with local partners, including Tiphaine Calmettes and Hugh Nicholson. Yemi Awosile is hosting workshops for students from École Supérieure d'Art | Dunkerque-Tourcoing. Io Burgard has created an interactive module with children from MECOP in Saint-Martin-Boulogne. Through the Résonances initiative for Chaleur humaine, Caroline Le Méhauté has set up at Quadrilatère de Beauvais. Kristof Vrancken, meanwhile, was invited by L'Espace 36 in Saint-Omer and Château Coquelle. Zoé Philibert, at Fructôse, is working with different audiences in Dunkirk to create posters that will be displayed in public spaces.
AN IDEAS LAB IN PARTNERSHIP WITH LA HALLE AUX SUCRES IN DUNKIRK
The Laboratoire d'idées, or Ideas Lab, is a collaborative project launched by La Halle aux Sucres, FRAC and LAAC to raise public awareness of the ecological transformations underway in the region. The initiative offers a variety of activities such as city walks, workshops in community centres, shows and conferences. These intersecting events are unfolding before, during and after the Triennial. The Ideas Lab aims to offer immersive, educational experiences to help people see and understand today's environmental challenges.
---
Centre National des Arts Plastiques and Centre Pompidou partner FRAC and LAAC in Dunkirk. Other Triennial partners include the Dunkirk Contemporary Art Association and the Littoral Hautes-de-France Chamber of Commerce and Industry. The event has received funding from the French Ministry of Culture through the Hauts-de-France regional directorate of cultural affairs (DRAC) along with support from the Hauts-de-France regional council, the Dunkirk/Grand Littoral urban community and the City of Dunkirk.
Date(s)
10.06.2023 — 14.01.2024