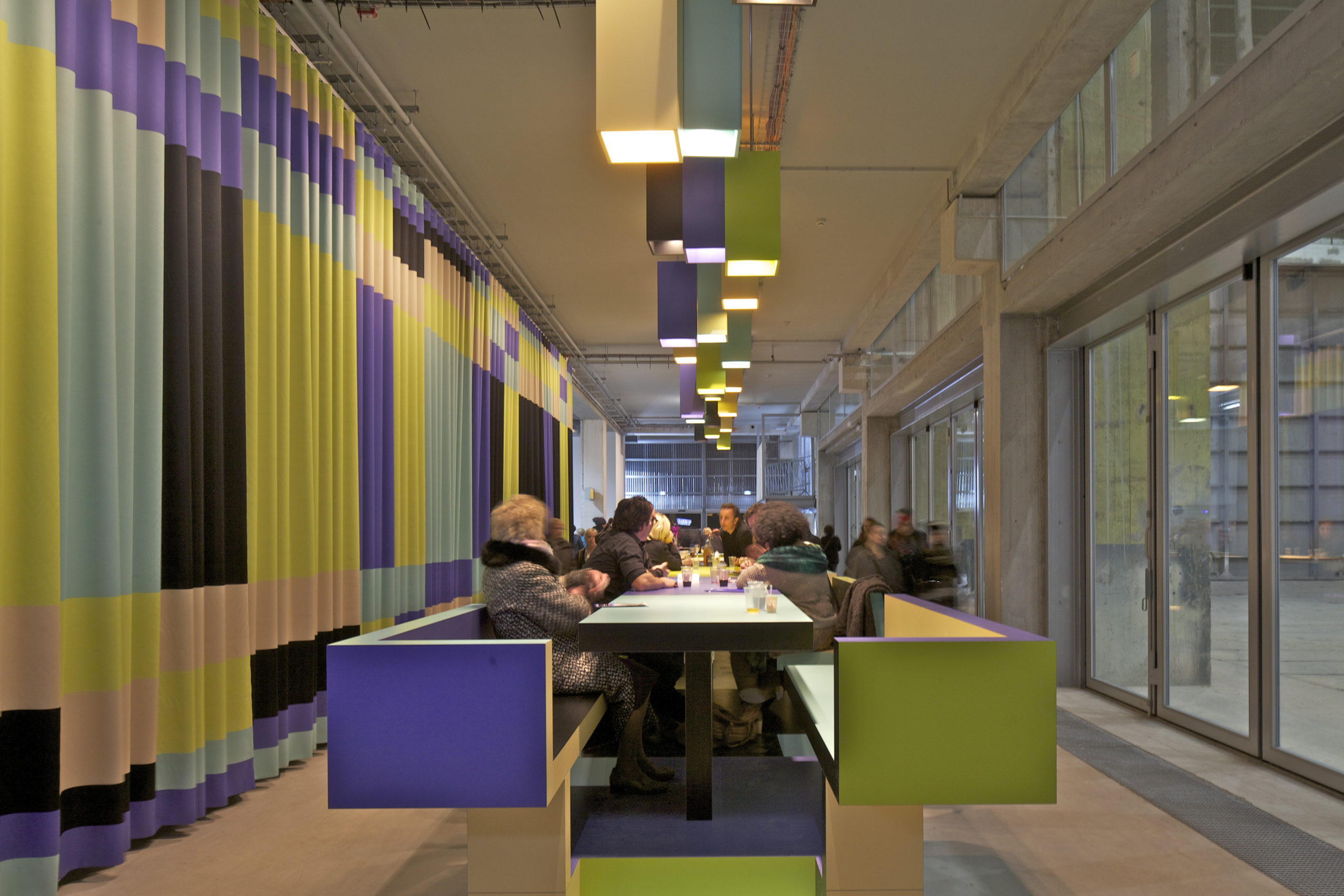 The café/bookshop/boutique area is located at the entrance to the Frac and features furniture by the designers Lang & Baumann. 
It offers the public a variety of books devoted to contemporary art, design and its artists. You will find catalogues of past and present exhibitions, as well as general books on contemporary art and design.
A selection of books for young people invites the youngest to discover new art practices.
Visitors will also find in the shop some items bearing the effigy of the Frac Grand Large — Hauts-de-France: coloured pencils, tote bags, isothermal flasks – as well as a series of postcards of works in the collection.
The café area invites you can chat over a good coffee, an herbal tea or an organic fruit juice. On weekends, you can enjoy a piece of quiche there before visiting the Frac exhibitions.
The café/bookshop/boutique area is accessible to all, regardless of whether or not they visit the exhibitions.
---
Current health measures prohibit us from serving food. Only drinks will be offered.