CHAPTER 3: SPACE IS A HOUSE
Opposite the Malo-les-Bains seawall, between the Dunkirk port and beach, the FRAC Grand Large — Hauts-de-France building was designed by the architectural duo Anne Lacaton & Jean-Philippe Vassal. Imagined as the transparent twin of the Halle AP2 (a former factory) and evoking Dunkirk's industrial ship-building past, the edifice is home to a rich collection of over 1,700 works of art and design, dating from the 1960s to the present day.
In resonance with the FRAC Grand Large collection, which ever since the early '80s has maintained a dialogue between art and design, GIGANTISME — ART & INDUSTRIE presents numerous designer objects, thereby shedding light on the domestic revolution that took place between 1947 and 1989. Space is a House occupies three floors of the FRAC.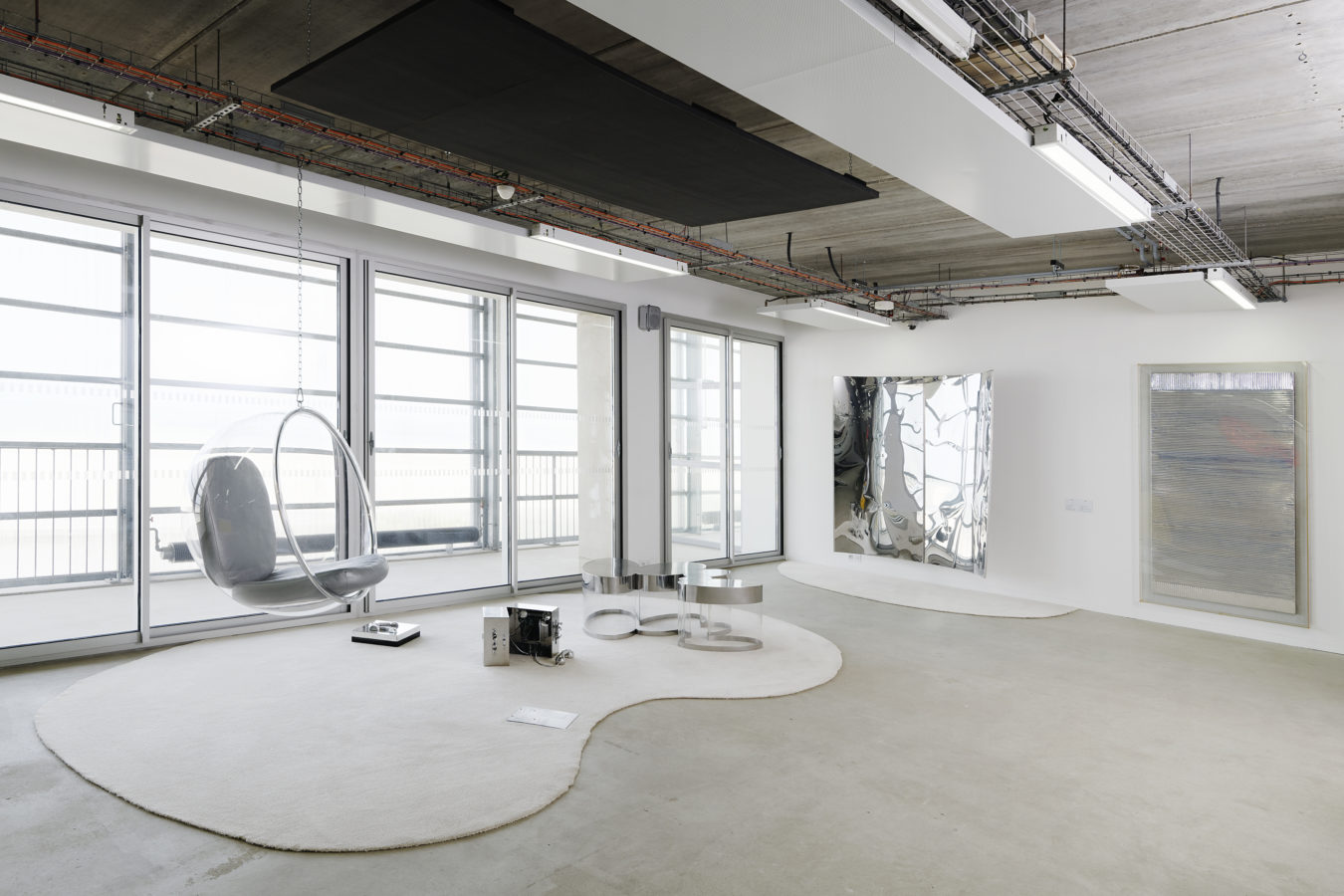 Through the intimate, private prism of the home, the exhibition testifies to the great upheavals of the post-war era, during which the decorative and comfortable household destined for the privileged few became a spearhead of European modernity, by growing ever more popular until attaining a certain massification, a standardization of interiors promptly mocked and distorted by artists.
From a world in black-and-white, lacking wall paper, refrigerators or bathrooms, households suddenly adopted the Technicolor palette of American cinema (incidentally approved by the clauses of a certain Marshall Plan). European modernity represented by the lines and colours imagined by such artists as Hans Hartung, Joan Miró and Alexander Calder was spread abroad by interior design magazines presenting masterful household ensembles comprising both furniture and artworks.
This post-war modernity was also influenced by the Matisse revolution of decoupage, with the artist using paper cut-outs to adorn hotel and chapel interiors. Ornaments, repeated motifs, friezes and large formats all influenced a long line of European and American artists, from the 1950s onwards: Daniel Buren, Robert Malaval, Hantaï, Yves Klein, Arman, Claude Viallat, Louis Cane, Patrick Saytour, Bernard Pagès, Shirley Jaffe, Pierrette Bloch, Carla Accardi, Lili Dujourie, Nathalie Du Pasquier, etc. Long ridiculed, this decorative movement in France and Europe is today the subject of a shame-free reappraisal.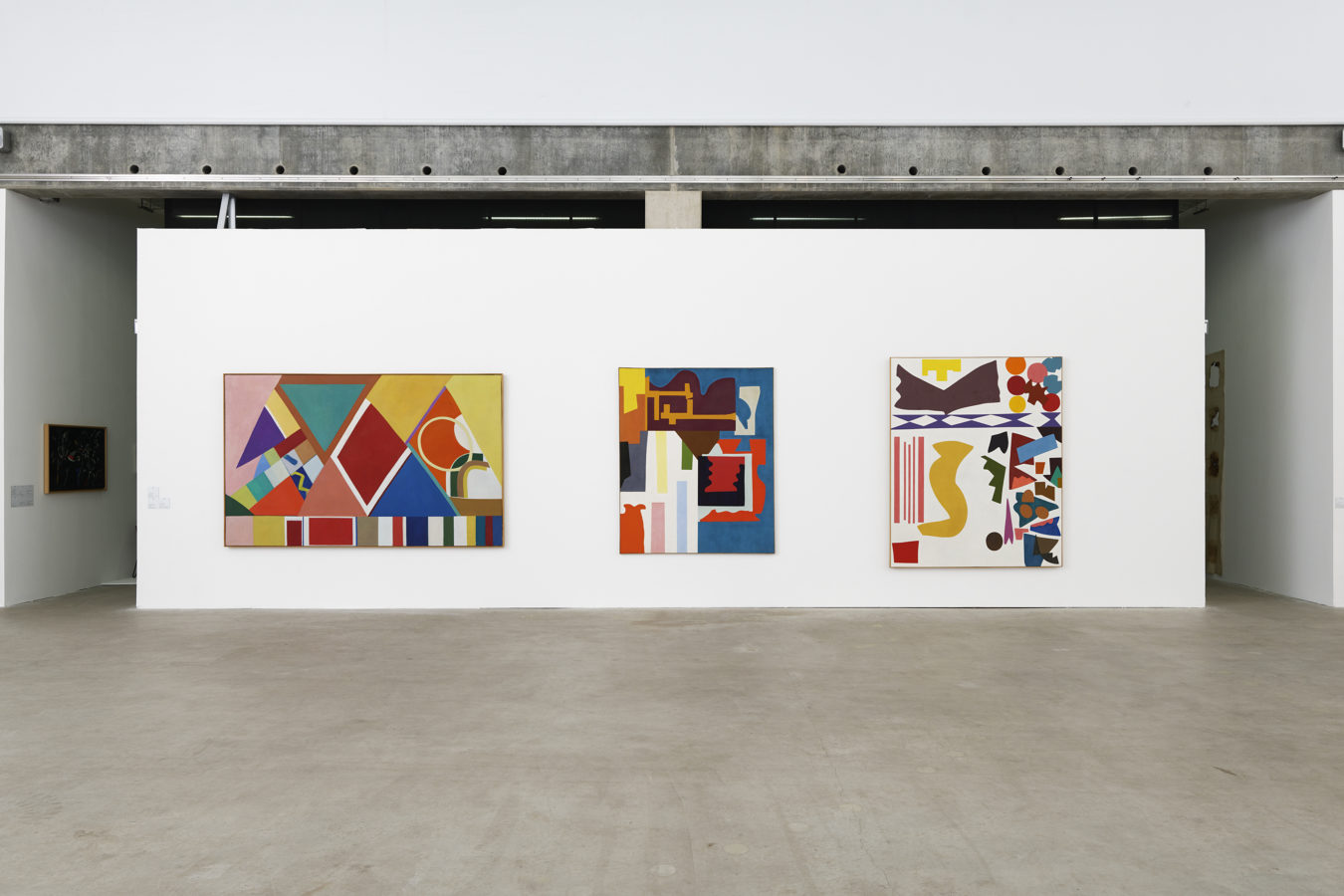 Design manufacturing and dissemination tools were inspired by the major arts, for which Paris was considered a bastion up until 1964. A European minimalist movement emerged (Aurélie Nemours, Marcelle Cahn, François Morellet, Max Bill, Antonio Calderara) alongside American minimalists themselves influenced by European abstract art (Ellsworth Kelly, Sol LeWitt) and demanded to be explored, then put into perspective by receptive designers (France Bertin, Danielle Quarante, Roger Landault, Pierre Paulin, Christian Germanaz, Roger Tallon, Eero Arnio, Superstudio, etc). In the 1960s, these designers pursued the multiplication and serialization of these minimalist forms, eventually lending them semi-geometric, semi-organic and sensual shapes (Gaetano Pesce and Studio 65) echoing the period's emancipation of the body, of sexualities, and the emergence of a new art form: body art.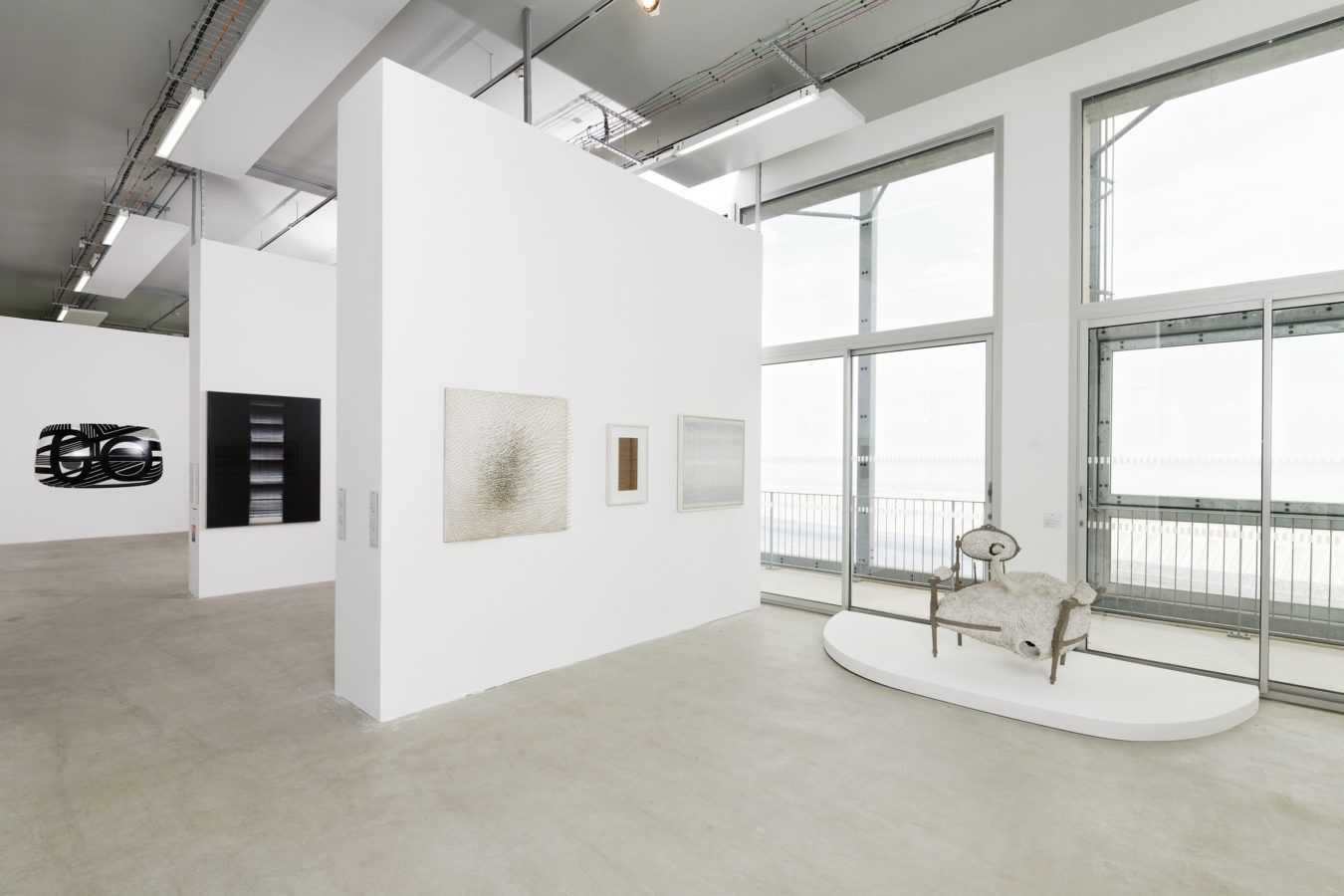 This almost infinite serialization – making GIGANTISME symbolic of dispersion within and occupation of spacetime – turned the methods and means of art production and dissemination on their heads, to the point of rendering certain materials passé while promoting others. This was well understood by the New Realists, who with L'AtelierA dove into design, not to mention supermarket-sold furnishings (Claude Courtecuisse). Design became ever more accessible, while promoting youth and progress at a time when, tranquilly relaxing at home, one could follow humanity's first steps on the moon, with outer space thereby becoming an extension of one's own home: Space is a House.
One could also safely observe distant wars, product of the Cold War's divvying up the planet, within a Europe seeking its pacification. It was within this context of the 1970s that a certain bitter irony emerged, a great domestic turning point that saw a distancing of serial production and a questioning of risks linked to individualism, conformity and anonymity. Images became more suspicious and the decorative value of design and art was associated with illusion and thus often denounced: Daniel Spoerri, Marcel Broodthaers, Jean-Michel Sanejouand, Jean-Jacques Lebel, Alain Jacquet, Michel Journiac, Nancy Wilson-Pajic, Hans-Peter Feldmann, Jacques Monory, etc.
Europe was no longer the sole stronghold of art. Positions became entrenched and the home became the stage of great ideological debates. In the 1980s, certain artists drew inspiration from corporate imagery to invent an entire ensemble of forms freed from the socio-political advocacy of their elders: Victor Burgin, Philippe Cazal, etc.
KD, GG, GL & SW