DELPHINE REIST, SCANNER
04.05.2019 — 02.01.2022
Frac Grand Large — Hauts-de-France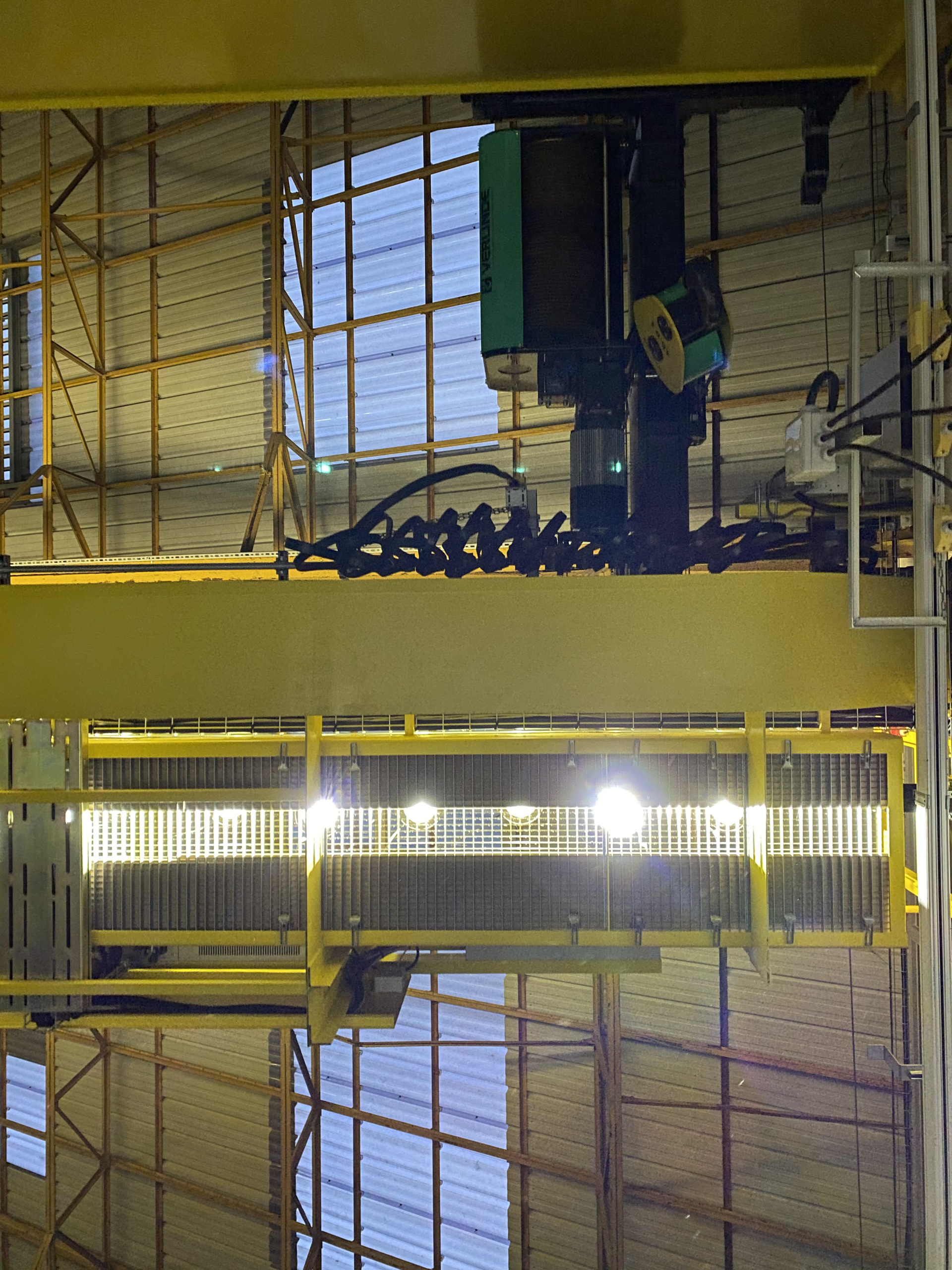 The mechanical light installation by Swiss artist Delphine Reist alludes to the initial use of the Halle AP2, which in fact was a prefab site for the Chantiers de France shipyards from 1949 to 1987.

As a guest artist, specifically invited to produce a work for the triennial exhibition GIGANTISME — ART & INDUSTRIE, the artist seized the only equipment still functioning in this industrial wasteland: the overhead crane.

At regular thirty-minute intervals, the bridge crane starts to move at the same time as a powerful light beam gradually lights up the floor. The lighting in this dynamic work evokes the operation of an office scanner, relegating the building's architecture to the status of an object to be inventoried.
Date(s)
04.05.2019 — 02.01.2022